Sustainability LIVE reveals latest star speakers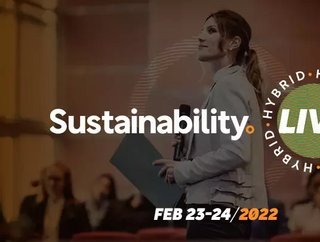 Sustainability LIVE announces trio of luminaries for greatly-anticipated event – Øistein Jensen, Sandeep Chandna and Jenny Wassenaar
BizClik Media Group – publisher of Sustainability Magazine – is excited to announce the launch of its ground-breaking Sustainability LIVE event.
It all takes place on 23-24 February 2022 at Tobacco Dock – London's premier 'upcycled' venue. Indeed, the only thing that will be smoking is Sustainability LIVE's inspirational sessions, speakers and stages.
During the two days, the all-encompassing event will cover every aspect of Global ESG, Diversity & Inclusion, Global Equality, Net Zero Strategies and Renewable Energy. It will also feature a unique stage entirely dedicated to the most pressing subject within the corporate ecosystem – Supply Chain Sustainability.
New sponsors of Sustainability LIVE include: 
One Trust (Headline Sponsor)
OneTrust is the #1 fastest-growing company on Inc. 500 and the category-defining enterprise platform to operationalize trust. More than 10,000 customers, including half of the Fortune Global 500, use OneTrust to make trust a competitive differentiator, implementing central agile workflows across privacy, security, data governance, GRC, third-party risk, ethics and compliance, and ESG programs.
QTS (Platinum Sponsor)
QTS has made a commitment to corporate responsibility through our key Environmental, Social and Governance (ESG) initiatives. Approximately 32% of our power is sourced from renewable energy sources. In pursuit of achieving the highest standards in corporate sustainability, we have set a goal, to procure 100% of our power from renewable energy sources by 2025.
Sustainability LIVE also brings together a host of experts from across the globe. Here are some of our latest lectern luminaries:
Øistein Jensen, Chief Sustainability Officer at Odfjell SE
Øistein Jensen is Chief Sustainability Officer at Odfjell SE. He was previously Chief of Staff in Odfjell and was appointed to CSO in August 2020 as a part of the company's dedicated focus on sustainability. Øistein has been part of Executive Management in the group since 2016.  He was elected as a board member of the Maritime Anti-Corruption Network (MACN) in 2021.
 
Jensen is an executive with broad experience in naval leadership, management consulting, sustainability, and shipping. Øistein was previously a director at PwC Management consulting for ten years, working on strategy, ESG, and compliance. Øistein came to PwC from the Navy where he served as captain of a submarine and commander for the submarine command training.  Øistein has a Bachelor of Military Science from Naval Academy and MBA from Norwegian School of Economics
Sandeep Chandna, Chief Sustainability Officer at Tech Mahindra
Sandeep is a versatile, goal driven, results oriented executive leader with diverse background in multiple sectors with a proven track record of 25 years in IT & IT Services, Oil & Gas and Infrastructure industry.
With more than a decade of experience in the area of EHS and Corporate Sustainability, Sandeep has led the sustainability agenda from the initiation stage at Tech Mahindra to the Leadership position today. He has been instrumental in several key policy advocacy initiatives, leading a diverse stakeholder base and is being recognized by the national and international agencies.
Jenny Wassenaar, Vice President Sustainability at Trivium Packaging
Jenny is the Vice President of Sustainability at Trivium Packaging and a seasoned global leader with experience from big brands like Shell and Avery Dennison. As a Dutch national, sustainability is in her DNA and her true passion.
She believes sustainability is no longer a choice, but an imperative for the success of any company. At Trivium she is committed to positively impacting the lives of millions of people through the company's sustainable and circular product offerings.
This is a truly inclusive event and everyone is welcome, from multinational corporations to innovative start-ups; from CSOs to individuals who want to ignite their sustainability ideas.
Sustainability LIVE – Direct, Diverse and Different.
To secure your ticket to Sustainability LIVE strike the button below.