Sustainability LIVE: Suppeco sponsors the hybrid conference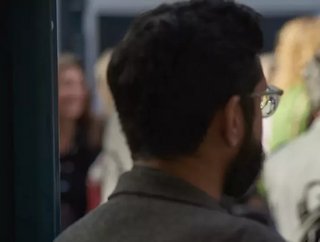 Following an appearance from Sheldon Mydat, CEO of Suppeco, at Procurement & Supply Chain LIVE, Sustainability LIVE welcomes the company as a sponsor
The launch of the inaugural Sustainability LIVE event is drawing closer and BizClik Media Group continues to receive sponsorship from leading organisations with its most recent being Suppeco. 
As procurement and the supply chain become two of the most talked-about topics in business, Suppeco is an organisation of evangelists in supplier relationships. At the previous Procurement & Supply Chain LIVE conference, Sheldon Mydat, Chief Executive Officer of Suppeco, joined the 'Risk & Resilience' panel to provide great insights into the state of supply chains and the significance of procurement. 
Suppeco encourages supply relationship development
Suppeco is a business centred around the importance of supplier relationships with aim of becoming 'the number one trusted relationship-driven growth enabler for companies & suppliers'. As a cloud platform provider, it supports businesses in driving targeted performance to create and manage supplier partner ecosystems. The company is also committed to promoting sustainability throughout its partnerships, enabling its clients to become more responsible in their supply chain practices. 
Media Partner: One Water
One Water is a life-changing brand. Every One funds clean water projects in areas that need it most. So far, we have helped our partner The One Foundation raise over £20 million for clean water and sanitation projects, changing the lives of over 4 million people across the globe.
One Water was launched back in 2005 with a simple vision: to sell bottled water in the UK to fund clean water and sanitation projects across the world. The name One represents the idea that you can't change a billion people's lives, but if you can change just one, that's a definition of success.
Do One Good Thing and Switch Water, Change Lives.
Sign up for Sustainability LIVE! 
Join global business leaders and sustainability experts who are taking meaningful action at Sustainability LIVE, being held at Tobacco Dock, London, 23-24 February 2022. Register your attendance today. Click here to discover more.