Sustainability LIVE: sustainability consultants and insights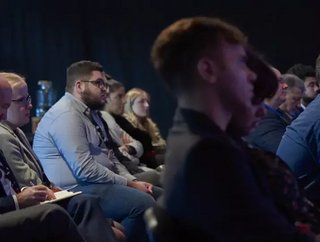 Sustainability LIVE welcomes new speakers from the consultancy PwC, as well as sustainability leaders from Kingspan and boom! Global Network
Over recent years, the focus on sustainability has spread across the majority of industries. From the production of insulation to reduce the energy consumption of homes to the disruptions in the supply chain and how they affect other areas of the economy. 
At Sustainability Magazine we are anticipating the Sustainability LIVE event. The incredible lineup of speakers and attendees is enough to get everyone excited about the show that we have in store.
Brent Trenga
Sustainability LIVE with feature Brent Trenga, the Director of Sustainability for North America at Kingspan, a company that produces insulated panels. Not only are viewers likely to gain insights into the construction sector, but he will also explain how the company supplies solutions that suit sustainable building projects.
Trenga has led the sustainability initiatives of the company for over six years and has overseen all areas of environmental health and promoted more sustainable construction and workforce relationships. 
Beth Morgan 
With many disruptions to supply chains over the past couple of years, we gained a lot of insights from the speakers at Procurement & Supply Chain LIVE. Now we have Beth Morgan, Founder & Chief Executive Officer at boom! Global Network, an online global community that supports women working in the supply chain. 
Morgan has previously worked with leading organisations, including Gartner and SCM World and is now committed to developing female careers within the industry and is heavily involved in developing female supply chain professionals.
Wineke Haagsma
Gaining the right support is important for building great relationships and PwC is a hub for knowledge on various industries, including manufacturing, energy, utilities, finance, real estate and healthcare. Wineke Haagsma, Director Corporate Sustainability, PwC The Netherlands and EMEA, is responsible for implementing strategies regarding corporate responsibility, focusing on sustainability goals, net-zero, circular economy and social enterprise. 
Sign up for Sustainability LIVE! 
To find out more about Sustainability LIVE and keep up to date with the latest speaker and sponsor announcements, click here.