Diversity & Inclusion (D&I)
Sustainable moves at Walmart, the world's biggest company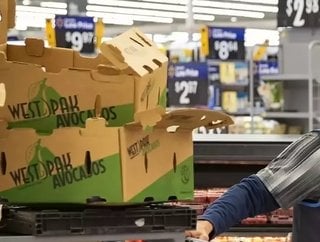 From veteran inclusivity to Beef Sustainability Certifications, Walmart is moving towards its sustainable goals
Walmart Canada has been recognised by the Canadian Roundtable for Sustainable Beef, for sourcing beef from farms and ranches which have been certified for their sustainable efforts. 
After starting out as a single discount shop in 1962, Arkansas, USA, Walmart is now the biggest company in the world, with a 2019 revenue of $514bn. Walmart serves 265 million weekly customers around the world - from across the USA and Canada, in the UK where it is known as Asda and as Seiyu in Japan. 
Between 2013-2020, Walmart hired 265,000 US veterans and military spouses, who joined the 55% female workforce. The company decided to employ former soldiers in their pledge Veteran's Welcome Home Commitment, with the aim to: "Guarantee a job offer to any eligible, honorably discharged U.S. veteran."
Cows
Walmart declared that it would reach 100% renewable energy by 2035 and by 2040, full use of electric vehicles, eco-friendly cooling and heating systems across its sites.
In addition to this, Walmart is improving the sustainability of its products. Walmart Canada sources 100% of its beef in Canada. The selected beef producers manage and preserve 35m acres of native grasslands, preserving the habitat for wildlife. 
"Walmart is committed to being a regenerative company – one that works to restore, renew and replenish our planet. Offering this new line of beef patties with sustainability certification is part of our journey and a proud moment for our entire team," said Horacio Barbeito, president and CEO of Mississauga, Ontario-based Walmart Canada. "Our ongoing partnership with the CRSB helps drive the shared goal of advancing sustainability within the Canadian beef industry. Each of us can take pride in knowing that our collective actions support global sustainability commitments."
Veterans
In 2013, the unemployment rate for veterans was 10.8%, higher than the national average, 7.8%. Walmart decided to do something about this and hoped other industries would join them. 
The Veteran's Welcome Home Commitment started that year and received a largely positive response.
"Everybody knows Walmart, it's a household name. Hopefully some others will follow," Jeffrey McZeal, a US army veteran, told CBS News.
"I hope they stick to it," agreed Janise Hooper, US Air Force veteran. "There are a lot of unemployed vets who could really use their help."
What's next for Walmart?
After business rivals Amazon and Target increased their employees wages to $15 an hour, Walmart followed suit. 
"What we're trying to do is put together the opportunity for our associates to climb a ladder," said CEO Doug McMillon of the 1.5 million Walmart workforce. 
However Walmart has vowed to raise wages over a period of time - for women, for veterans, for everyday workers - whilst lowering the company's carbon footprint.