Sylvania embraces lighting regulations to reduce emissions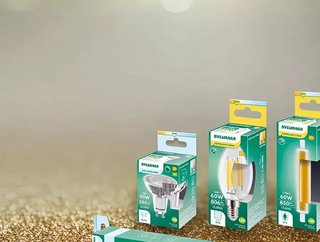 New environmental measures undertaken by lighting company Sylvania will drive higher energy efficiency, reduce plastic packaging & emissions
New sets of legislation, such as Single Lighting Regulations and Energy Label Regulations, backed by both the EU and U.K. are poised to shake up the lighting industry. 
Sylvania, a 100-year-old company headquartered in Massachusetts, USA, has a legacy of introducing energy-saving light sources, such as:
LED Filament lamps 

The first true retrofit LED GU10 
In complying with the new regulations, Sylvania has triggered a comprehensive overhaul of its lamp products and packaging that is targeted to deliver clarity to customers and lower its environmental impact.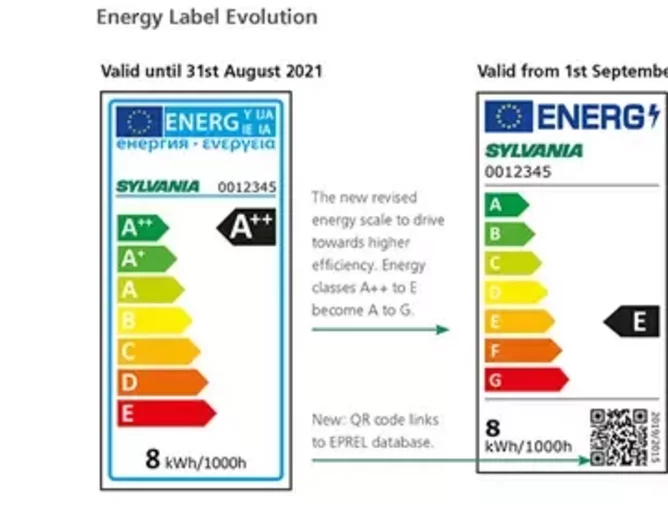 Sustainable solutions for light technology 
The SLR set new minimum requirements for:
Lumen efficacy

Lumen maintenance

Survival factor

Flicker and stroboscopic effect. 
This results in the upgrade of some existing LED lamp technologies and the phase-out of conventional lighting technologies that don't meet the new requirements: 
The environment and sustainability are at the core of the new Single Lighting Regulations and Energy Label Regulations. 
Although many LED lamps will have improvements to their efficiency, the most visible change is the recalibration of the energy rating scale that is displayed on the packaging. 
In an important adjustment, regulators have adopted a new scale to allow for a wider scope of efficiency performance.  
The current A++ classification will now score a mid-table 'E' within a revised A to G range. This will help the drive for even greater efficiency and integrate the principle of circular economy in product development.  
The legislation now simply classifies lighting products as 'light sources' (lamps, sealed-for life luminaires and modules) and 'containing products' (luminaires with replaceable light source or control gear), as opposed to 'lamps' and 'luminaires'.  
Therefore, the new energy label regulation which is applicable for light sources – now also applies to lamps, and each light source will be given a new energy rating between A and G. A = 210lm/W through to G = < 85 lm/W. 
This replaces the existing energy label A++ to E. Reclassifying all lamp efficiencies. 
Sylvania embraces opportunity for more sustainable light technology
The implementation of SLR and ELR has been welcomed by Sylvania.
"The new regulations have provided an ideal opportunity to roll out the company's universal packaging strategy for lamps, by implementing customer feedback and legislative requirements to enable clear decisions at the point of purchase", said Anuj Vasu, Segment Head, Consumer at Sylvania. "We also embrace the opportunity to inspire even higher levels of product efficiency in the future. Along with our eco-friendly packaging we have reduced our carbon footprint by 25% by streamlining the supply chain and the number of SKUs in the range."  
The company has been quick to align itself with the new regulations. 
"As a lighting business, Sylvania is fully aligned with the new SLR and ELR regulations and welcome the focus on higher efficiency and sustainability that these measures will bring", said Simon Reed, Chief Executive Officer (EMEA) at Sylvania Lighting. "This has also provided us with an opportunity to improve the processes across the business and provide better clarity of choice for customers and deliver tangible reductions in emissions across our logistic networks."