Diversity & Inclusion (D&I)
Taking advantage of the UN's Sustainable Development Goals: a Nafham case study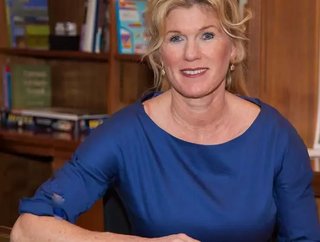 Marga Hoek is a global thought-leader on sustainable business and the author of The Trillion Dollar Shift, a new book revealing the business opportuniti...
Marga Hoek is a global thought-leader on sustainable business and the author of The Trillion Dollar Shift, a new book revealing the business opportunities provided by the UN's Sustainable Development Goals. The Trillion Dollar Shift is published by Routledge, priced at £30.99 in hardback and free in e-book. For more information go to www.businessforgood.world
The United Nations carefully created 17 Sustainable Development Goals (SDGs) that identify what we all should be striving towards, and what we should reach by 2030 for the benefit of mankind. It is a call to action for both business and capital. Frontrunners are gearing their business practices to help achieve the Goals. If the SDGs make anything clear to business, it is that business for good is good business.
Business has the power to accelerate the achievement of the Sustainable Development Goals, and realizing the Goals will in turn also improve the ecosystem for doing business. Trillions of dollars in public and private funds are to be redirected towards the SDGs, creating huge opportunities for responsible companies to deliver solutions. Engaging and innovating today means a stronger continuity for resilient business and industry in the future.
The Middle East and North Africa offer tremendous sustainable business opportunities. As countries in the Middle East and North Africa are eager to capitalise on new opportunities and grow their economies, the momentum is there to seize those opportunities. There are huge markets to be unlocked.
The drive to diversify economies make all the more sense, since many of the countries in the region are dependent on agriculture or quite limited trade models which produce limited economic progress in their current models.  At the same time, the region is confronted with a vast amount of refugees, woman that need to be incorporated in labour, cities that desperately need redevelopment and infrastructure that needs to be developed. So the need for new economic growth and business development is extremely high. At the same time, the region has huge opportunities for sustainable business models and markets and has tremendous assets like space and sun. The region thus should exploit its full, sustainable potential, which will imply tremendous economies growth in a diversified and thus less volatile economy.
Research by the global Business Commission underlines that companies pursuing strategies aligned with the Global Goals could open economic opportunities across 60 "hot spots" worth more than US$12 trn and generate up to 380 million jobs globally by 2030.  Four key growth markets are:
Energy & Materials: US$229 billion

Cities: US$183 billion

Health & Well-being: US$133 billion

Food & Agriculture: US$92 billion
The growth markets mentioned above account for over 75% of total market opportunities.
Actively engaging with the Sustainable Development Goals as a means to seize the opportunities in the Middle East and North Africa is furthermore enhanced by a young dynamic population, motivated to seize opportunities and make positive contributions to the wider society.
One Egyptian company tackling the Sustainable Development Goal for Quality Education (SDG 14) is Nafham, an online educational platform for school students who challenged itself to enhance school systems in regions where there is inadequate educational facilities or lack of access to schools. They aim to achieve this by compensating for current shortcomings in the traditional school system and supporting the reform of current educational systems.
Nafham, whose name means "we understand" in Arabic, have their headquarters is in Egypt, but they also work in Algeria, Saudi Arabia, Kuwait and Syria.  Their platform currently has more than 23,000 videos covering Egyptian, Saudi, Kuwaiti, Algerian, and Syrian curricula and is available online through the website, mobile apps (Android/iOS) and the smart TV app. To date more than 5,000 videos have been crowd-sourced.  
The Egyptian educational system is overwhelmed by 1.1 million students yearly. A class initially designed for 40 students now hosts 60 or 70. Additionally, households in the region spend up to 17% of their budget on private tutoring as a supplement to public school.
Nafham's online educational platform was launched in 2012 to help solve these issues. The founders: Ahmed Alfi and Mostafa Farahat were inspired by Egypt's national educational crisis to search for solutions. They created the platform with the aim to instil in students a love for education and a deeper understanding of the learning process, while reducing cultural obstacles to educational success that exist in some environments, and diminishing the need for families to have to resort to private tutoring to supplement an inadequate educational system. Nafham aims to compensate for current shortcomings in the traditional school system and support reform of current educational systems in Egypt and other countries in the region that do not adequately provide education to all. Nafham hosts and produces video lessons covering the curricula in several Arab countries. This free online K-12 crowd-sourced educational platform is linked to the mandated public curriculum and provides 5 to 20 minute videos that are checked and revised by professionals. The videos explain concepts usually studied in class using different approaches and are categorized by grade, subject, term and academic schedule.
The platform also allows parents to follow their children's progress through regular reports, and provides a social environment like that of Facebook, to attract students and increase their participation and commitment. It also helps students follow-up with teachers through an interactive electronic environment, while allowing teachers to supplement their teaching by posting films or other creative media. Nafham also encourages crowd-teaching among students.
The performance of Nafham reflects two concepts that have become evident in today's digital culture in Egypt. The first is the importance of the internet in Egypt after the 'January 25 revolution' in 2011; increased internet uptake and social media use has allowed avenues for web platforms' potential success. The second is that the internet is now considered an essential learning tool in all successful educational systems. Nafham recently expanded its content and entered into a partnership with Trend Micro, offering students the chance to win EGP 40,000 worth of prizes through the "What's Your Story" online video competition in an effort to raise the awareness about internet safety among the community.
Nafham's strategy involves expanding access to other technological devices as well as other student populations. In partnership with Samsung, Nafham recently released a smart TV app, and is working to promote similar forms of delivery, such as a mobile app. Nafham plans to provide various sponsorship and advertising packages to match different needs, including those of schools and technology companies. Nafham believes that once its platform is given to a larger crowd, it could have the power to transform education in ways beyond what its founders have initially envisioned.
Since the creation of the UN's SDGs, there has been a substantial increase in the number of companies, like Nafham, that are able to measurably demonstrate the transformative impact of their technologies, products, services and business models. But the movement must grow and scale, with more businesses taking on the SDGs, since its impact is still too small to reach the Goals in time.