Diversity & Inclusion (D&I)
Tiger Brands uses UN SDGs to reduce hunger in South Africa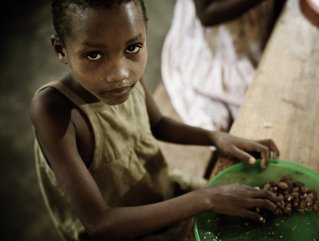 At Sustainability LIVE, Mary Jane Morifi divulges some of the details of Tiger Brand's social impacts on the population as it helps to reduce hunger
The rates of poverty and hunger in South Africa are astonishing in comparison to food waste figures. And with the onset of COVID-19 further exacerbating these issues—due to high lockdown restrictions and disease—organisations are looking for ways to combat this in the region.
As the country's largest food manufacturer, hunger is high on the list of priorities for Tiger Brands as it reiterates its sustainability journey in relation to the UN sustainable development goals (SDGs). The firm has carefully chosen the ways in which it can positively impact the issue of poverty through food and works with its suppliers to tackle inefficiencies that are required to work with such a large organisation.
Mary Jane Morifi, Chief Corporate and Sustainability Officer at Tiger Brands, joined us at Sustainability LIVE to provide statistics and background on the current hunger situation in South Africa and shed some light on how Tiger Brands is supporting farmers and children to make better choices for a sustainable future.
Poverty is a sustainability concern in South Africa
Analysing a population of 59 million, Tiger Brands noticed around 16% fit into the poverty of crisis category. 11.8 million were found to be in a situation of crisis between the months of January and March 2021—still very much affected by the impacts of COVID-19.
Morifi also says that food waste is one of the most significant concerns and one that requires addressing to tackle poverty as it makes up a third of the overall food consumption in the country. She also highlights the process of supporting businesses and how partnerships play a great role in its sustainability programme's success. Partnerships will be further required to support the growth of its initiatives.
"We are not going to be able to do it on our own. We will need partnerships with governments and will also need partnerships with other like-minded corporates who will be key if we are ever to scale and have a greater impact," Morifi says.
Catch up on the latest Sustainability LIVE sessions on the Sustainability Magazine Youtube channel or read the latest issue of the digital magazine for more sustainability insights.