True reflections as football holds a mirror to society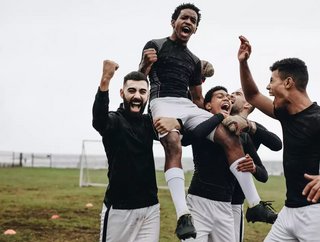 While football may not have come home for England during Euro 2021, a communal awakening to the destiny of difference was finally embraced.
In the end, not winning Euro 2021 was all a bit academic – just another day in the life of England's national football team. The trophy cabinet at Football Association HQ is so barren that even dust can't be bothered to settle there anymore. 
After the defeat against Italy only 79-year-old Geoff Hurst could allow himself a wry smile as he completed yet another day as the nation's hero – a ritual he had completed every night since 30 July 1966, but with increasing melancholy (only four members of that team are alive to recall an occasion which has become embellished beyond all recognition). 
During Euro 2021, however, even the ubiquitous lyrics to David Baddiel and Frank Skinner's 1996 anthem seemed to hint at deeper meanings which, when decoded, sounded like a celebration of a more multicultural and inclusive vibe, rather than an ironic commentary on England's woeful record hitherto.
Day of reckoning
For most fans, getting over the defeat to Italy was relatively straightforward – we know the drill. But something was different about Euro 2021. Emerging from the shadow of COVID-19, there was a frisson of something in the air; something greater than the sum of football, something that transcended the sea of polyester flags, something that gave long overdue credence to the truth of parity. 
Sterling, Kane, Phillips, Walker, Bellingham, Maguire and the entire squad seemed to reflect a new kind of solidarity – a logical interplay and interaction which echoed society more expansively. But, my goodness, this wider appreciation of difference has been a long and winding road.  
How England got to the final – the spirit in which the team arrived – broke the mould; it felt like the completely natural phenomenon of diversity had somehow been endorsed and vindicated through the conduit of Association Football. Ah, 'association' – let that word roll around your head for a while. This was the all-encompassing word chosen at the conception of our beautiful game 158 years ago. 
At the moment of germination the bold prefix of this addictive pastime invited us to believe it was an open invitation; if you will, diverse, inclusive, equal. With this in mind, I have a quick message for the lads of the 1863 committee: "It's 2021 here, but rest-assured we're finally hitting our diversity and inclusivity goals!"
A complicated history
Let's be clear about this, the crystallisation of diversity as a positive force for good is all about the wider knowledge and certainty of equalness – in our workplaces, on the pitch and throughout cultures. 
Diverse personnel in football, however, is nothing new. The sport's early history included a tiny number of black players, including Andrew Watson – Scotland captain in the 1880s – and Arthur Wharton, thought to be the first black professional. By the 1960s, however, it was still highly unusual for a team to field a black player. One of the very few was Clyde Best, a combative centre-forward at West Ham United and, curiously, team-mate of Geoff Hurst (more about that later). 
In the late seventies, the sight of black players became much more common with West Brom fielding Cyril Regis, Bendon Batson and the mesmeric Laurie Cunningham, who interestingly would later become a hero in the racially hostile surroundings of Madrid, after moving to Real. By 1978, England had selected its first black player, Viv Anderson, who would go on to win the European Cup twice. The emergence of diversity as a strengthening agent was gaining momentum. 
Often, despite the skill and prowess on display, black players were not judged on footballing criteria, and were even rejected by their own 'supporters'. To place it in modern parlons, many 'fans' could not get past the idea that diversity could actually improve an organisation. This was football's problem; hosting the same deadly, easily spreadable prejudice that manifested itself in Britain's cities and towns. And it has been the downfall of many talented footballers who, faced with an utterly impossible working environment, could never fulfill their potential.
Sliding doors moment
Perhaps a single moment in time can change a life, a society, a world. If you're going to change the universe, 1980s seemed like a good place to start. In that year, Justin Fashanu, a young black player at Norwich City, produced a goal of outrageous ingenuity and flamboyance against the best team in the land – Liverpool. 
From outside the box, with his back to goal, he flipped the ball in the air with one foot before unleashing a ferocious volley with the other, sending the ball flying past England goalkeeper Ray Clemence. Perhaps the greatest element of this was Fahanu's reaction after the goal – complete calm, as if this kind of nonchalant improvisation was as natural as breathing. These days, it would go viral. In many ways, all roads to diversity and difference could easily lead back to this one majestic moment.
Alas, for Justin, this was as good as it got. Although he secured a move to European Champions, Nottingham Forest, a combination of racist abuse, anachronistic management structures throughout football and the pressure of his undisclosable sexuality (a taboo he courageously broke in 1990)  conspired to curtail his astonishing talent. 
But it could have been so different. As the net was struck by that ball, a lightning bolt should have thus lanced the time-space continuum; crushing antiquated ideologies and paving a way to the new destiny of difference. There were plenty of plot points to suggest we were ready – it was a period when diverse music, fashion movements and youth culture were taking influences from different cultures and transcending racial divisions. Clearly, leadership throughout football and Westminster had a golden opportunity to leverage diversity but instead they let the brand of racism, prevalent in so many parts of society, continue on the terraces.
And if linking a black, gay footballer from the 1980s to diversity in 2021 seems a bit far fetched, I ask you to consider this. In 1980, Justin Fashanu was playing alongside England's other goalscorer from 1966, Martin Peters, as sure as Clyde Best had lined up with Geoff Hurst ten years before. Indeed, a jubilant Martin can be seen straight after the goal against Liverpool – congratulating Fashanu; more excited, it seems, than the scorer himself. 
Witnessing one of the boys of '66 and a black player as equal teammates was an empowering image but, ultimately, it was a lost opportunity to promote the wider vibrations of diversity and an empowering reflection of modern Britain. If only governing bodies could have recognised this split second of brilliance as the genesis of something timeless.
On that note, I don't buy the old excuses about it being 'a different time'. This was 1980, not 1880. The abolition of slavery, Martin Luther King's 'Dream', Malcolm X's activism and Bob Marley's reggae infused messages about learning from history had laid out the blueprint for a neo-civilised world – long before the 'epiphany' of the 2020s. The truth is that British society was not ready to forgo the tier system that had 'served it so well'. 
The infinite paradox
Although the FA failed to create the foundations for an equal football ecosystem, or set about eliminating racism, football was, at once, depressingly exclusive and pioneeringly inclusive. In spite of racial hostility, black footballers thrived throughout the 1980. George Berry, Garth Crooks, Danny Wallace, Remi Moses, Paul McGrath, Mark Walters, Danny Thomas, Dave Bennett and John Fashanu to name a few, all won major trophies. 
Many clubs had numerous black players on their books. Arsenal (Paul Davis, David Rocastle, Michael Thomas), Luton Town (Ricky Hill, Mitchell Thomas and brothers Brian and Mark Stein) and Watford (Luther Blissett and John Barnes) all began to accurately reflect their communities. Furthermore, as many as six black players were representing England at the same time by 1987. England had more black players than any country in Europe – statistically it was the most multiculturally representative country in the world. By the end of the eighties Michael Thomas became part of football folklore as he hit the last minute goal which won Arsenal the league title. There was much to be proud of and, it is always worth remembering that thousands of real fans loved black players as much as their white counterparts and made no distinction between them.
Normal fans knew that black players improved their teams exponentially! Football was a results business and there was no such thing as 'box ticking' or even 'tolerance' – all players were picked simply to enhance team performance. Taken alone, this was the meritocracy of the fabled Promised Land; seemingly a transparent selection policy which ignored prejudice. But there was still, undoubtedly, an institutional problem. The truth is that players had simply grown used to racial abuse and expected it.
A new dawn
By the 1990s and 2000s black players represented every club in the country – it had become the norm. As hooliganism was further eliminated, racism at football clubs reduced and considerable credit for that goes to Kick It Out – an anti-racism organisation which began in 1997. 
The digital age, however, introduced a new poisonous threat – online hatred. It is somewhat ironic that racists had been forced underground, into the virtual world, only to discover that their views were oxygenated and amplified by social media companies who, in spite of the light speed with which they do everything else, have been almost entirely unresponsive to the problem. 
Make no mistake, Twitter, Facebook, Instagram and the rest, hold the key to stamping out the remains of discrimination. For most of the keyboard warriors no amount of 'education' will change their world view and, therefore, you have to cut the cable and press mute (for eternity if necessary). Some opinions can only die out with the people that harbour them. When Marcus Rashford, Bukayo Saka and Jadon Sancho missed their penalties (a tradition very much started by white footballers Stuart Pearce, Chris Waddle and Gareth Southgate) the bile that started to fly never should have reached readable status.
Social media companies know the solution. They seem to know what my favourite colour underwear is and who my best friend was at primary school, so surely it's not beyond the realm of possibility that one of their algorithms could detect moronic racist taunts. Ultimately, there has to be more immediacy and dynamism when it comes to the guardianship of parity. 
Time of our lives
The enduring impact of Euro 2021 will be of a united England and a team that seemed to be galvanised by taking the knee and, if necessary, justifying it. And there were other moments which paved the way for an inclusive future. Jordan Henderson chatting with a trans person or Marcus Rashford saying 'it's cool to say my penalty was rubbish just don't blame it on my heritage'.
Most of all, the Euros demonstrated how rapidly climates, cultures and social apparatus can change. It emphatically proved that in our offices, on the pitch and in zoom calls difference is what makes life interesting. It is also worth emphasising that change doesn't have to take 400 or 40 or even four years. Why not meet our sustainability, environmental or diversity goals now, rather than some indeterminate time in the future? 
After all, it only takes a split second to score – a sudden moment which can change the game forever.
The Justin Fashanu Foundation
A big shout out to The Justin Fashanu Foundation, which was created by his niece, Amal. The charity passionately preserves Justin's footballing legacy, while serving to remind people of his remarkable personal story. 
It also raises awareness of mental health, racism and homophobia, and supports gay footballers who feel unable to come out. 
Furthermore, by showing the positive chapters of Justin's legacy the Foundation also inspires others to believe in themselves, use their natural talent and – above all – be precisely who they want to be.
BizClik on Diversity
Stacy Norman is Chief Operating Officer at BizClik Media Group
 
As we move into a world of digitalisation – where teams working across different countries communicate via virtual platforms – mutual understanding and respect are vital.
As BizClik Media rapidly grows globally, we now view our diversity and inclusion policy as a key pillar to our talent and retention strategy. Our diverse and inclusive environment has encouraged a sense of belonging among the team, where everyone feels more connected than ever before. 
Since implementing our Diversity & Inclusion Policy, we have seen considerable gains in business results, innovation and decision-making. Our teams work with passion, they work smarter, produce higher quality work and enjoy what they do, day in day out. 
Diversity and Inclusion is a vital part of all global organisations, so why is it being left in the hands of one department? We believe that it should be at the forefront of every organisational agenda, in every boardroom, within every process and part of the learning culture. It should also be in the hands of every single individual in every single organisation, no matter what the location or size.
If the last 18 months has taught us anything, it is that we need to all work together for a better result.