UL will empower businesses by supporting Sustainability LIVE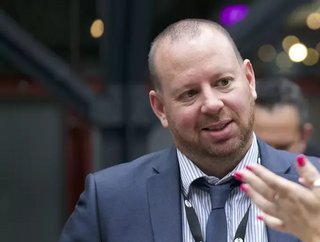 A new event sponsor, UL is supporting Sustainability LIVE, the inaugural sustainability event coming to Tobacco Dock, London on the 23rd February 2022
Much like the deadline for global emissions reduction, Sustainability LIVE is fast approaching and BizClik Media Group (BMG) is still receiving updates of new sponsors, speakers and attendees. Following the success of its first three events in 2021, BMG has been fine-tuning its first conference of 2022. 
The event is backed by UL, an organisation that aims to empower trust between organisations, and with many businesses focusing their attention on strategic partners in their sustainability strategies, this has never been more important. 
The leader in global safety science is responsible for testing, research, certification, advisory and risk management services, decision-making tools, training and business intelligence to assist big brands in creating trust and meeting the current market needs. The group is committed to advancing innovation through trust, which is an important driver of business partnerships. 
Why sponsor Sustainability LIVE? 
As organisations continue to pursue more sustainable alternatives for their businesses or develop solutions to support sustainable commerce, UL provides a critical service that allows companies to test their solutions for the most sustainable outcomes. Whether the goal is to reduce the energy consumption of products or create more efficient production processes in industries like automotive manufacturing, technology and electronics, industrial systems and the energy sector. 
Sustainability LIVE will provide great insights into all of these areas of business and many more as it brings together some of the leading experts and organisations in sustainability. 
• Join global business leaders and sustainability experts taking meaningful action at Sustainability LIVE, held at Tobacco Dock, London, 23-24 February 2022. Register to attend today! Click here to learn more. 
MEDIA PARTNER:

Big Data World
Big Data & AI World returns 2 - 3 March 2022, bringing together data and AI innovators, technologists, and business leaders, to help make data-driven decisions and intelligently shape their business.
If you are responsible for developing, implementing, or maintaining your organisation's data and analytics strategy, infrastructure and data governance initiatives, join us at Big Data & AI World. It is an unrivalled opportunity to meet with suppliers, seek advice, and evaluate big data and AI solutions to help you unleash the potential of data and AI, ensuring your digital transformation initiatives are bolstered with accurate analytics and insight.