Diversity & Inclusion (D&I)
Unilever research shows need for diversity in adverts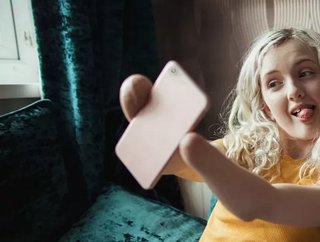 New research from Unilever shows that almost 1 in 2 people from marginalised communities, feel they have been stereotyped in advertising
New research from Unilever shows that almost half of people from marginalised communities feel they have been stereotyped in some way through advertising.
Research also showed that 71% of consumers think the use of stereotypes in media is a bad influence on younger people and that 66% of consumers believe ads could change the world.
Unilever commits to Unstereotype in celebration of inclusivity
Unilever's research shows that people are increasingly disconnected with advertising today: less than one in five believe that ads are representative of wider society, fuelling concerns advertising could consign itself to history if it doesn't rebuild its own image.
The research also showed:
Those from under-represented communities are impacted the most, and are up to 30% more likely to be stereotyped than the general population

55% of women of Asian heritage believe that stereotypes in advertising don't represent them

46% of men with a disability say they often see negative portrayals of people like them in ads

66% of LGBTQ+ aged 18-34 believe people from diverse backgrounds feature in ads 'just to make up the numbers'
To address this, Unilever is broadening its 2016 commitment to Unstereotype, and is challenging itself to create marketing, not just advertising, that will help influence people to be free from prejudice. 
The 'Act 2 Unstereotype' actions include:
To provoke inclusive thinking in marketing, from consumer insight to brand DNA and proposition, creative development and on-screen portrayals.

To ensure an Unstereotype Charter for every Unilever brand, outlining diversity and inclusion commitments.

To work with more diverse and under-represented groups on screen and behind the camera.

To eradicate any digital alterations to photography – a 100% ban on changing models' body shape, size, proportion or skin colour.
Unilever hopes to create a generation free from prejudice
"If we want to see systemic change in society, we need to see systemic change in our industry", said Aline Santos, Chief Brand Officer and Chief Diversity and Inclusion Officer at Unilever. "Act 2 Unstereotype helps brands create a generation free from prejudice. Inclusive marketing is not a choice anymore; we must act now."
Unilever's Act 2 Unstereotype commitments are in addition to the company's existing global actions to help build a more inclusive society. 
As previously reported in Sustainability, Unilever has removed the word 'normal' from packaging and advertising across all beauty and personal care brands.