Well calculated: AAT office move targets net zero status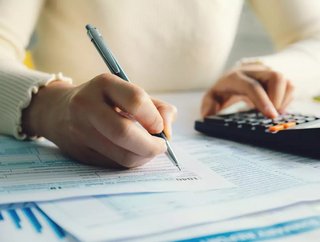 Association of Accounting Technicians has announced that organisation's headquarters will be moving to Canary Wharf
AAT (Association of Accounting Technicians) has announced that the organisation's headquarters will be moving to Canary Wharf in spring 2022 –S relocating from its current offices at 140 Aldersgate Street in central London. 
The announcement follows AAT's recent commitment to reach net zero greenhouse gas emissions, along with 12 other professional accountancy bodies from around the world, as part of The Prince of Wales's Accounting for Sustainability Project (A4S) Accounting Bodies Network. 
Additionally, AAT will adopt a new hybrid model of working in a major shift of emphasis to accelerate progress towards net zero by 2030. Regular staff surveys have shown this was the clear preference for the majority of AAT employees. Combined with the office move, this approach will cut AAT's current footprint from 25,000 sq ft of space to just under 11,000 sq ft. 
AAT will occupy the 10th floor of 30 Churchill Place, Canary Wharf, a serviced office space provided by WeWork. The building has an 'Excellent' rating under BREEAM (the Building Research Establishment's Environmental Assessment Method), ranking it in the top ten per cent of new non-domestic buildings in the UK on measures including energy, waste, health and wellbeing, pollution, materials and land use. It also offers more collaborative space, including an open-plan, café-style reception area and 13 meeting rooms fully equipped with video conferencing facilities, as well as wellbeing opportunities for staff such as fitness, yoga and cooking lessons. 
Jannine Edger, Chief Operating Officer, AAT, said: "We're really excited about this major move to improve AAT's environmental footprint and create a new working environment that will take the experience of our employees and customers to the next level. When Covid arrived, there was a high level of concern that we wouldn't be able to work from home. However, we found the opposite to be the case and it enabled us to rethink our use of office space and consider how our team want to work going forward. We talked a lot to staff to get their feedback, and they told us they wanted a greater focus on wellbeing alongside more collaborative working." 
Mark McGrath, HSE and Facilities Manager, AAT, commented: "Everything in our new building from the water to electricity will be carefully managed to monitor usage, even down to the rubbish being composted. The furniture has been sustainably sourced too. Thought is going into every aspect. The building is also accredited with LEED (Leadership in Energy and Environmental Design), which means that we are supplied with sustainable finishes within our floor space. WeWork uses a variety of ethical supply chains, Renewable Green Electricity is sourced and a smart BMS (Building Management System) to supply efficient heating, ventilation and air conditioning for the building." 
Olivia Hill, Director of HR, AAT, added: "Sustainability will be higher up our agenda in terms of what we promote when we're looking to recruit new staff. It's becoming more and more important, certainly to the younger generation, but to most generations now. The office move and shift to hybrid working comes following a new cultural change programme at AAT, which was designed to increase our agility and effectiveness in a more volatile world." 
In 2020, AAT commissioned an independent carbon usage report, with recommendations which enabled the organisation to achieve carbon neutrality. This was the first step in AAT's commitment to constantly review and improve its environmental impacts, alongside many other activities undertaken as part of AAT's wider Responsible Business strategy. More information on how AAT is committed to tackling climate change is available in our latest Annual Report.