What are Nissan's plans for the electric vehicle industry?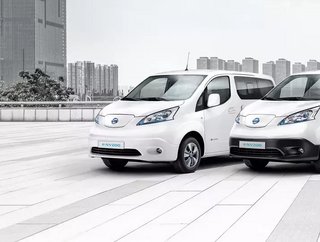 Leon Dorssers and Emmanuelle Serazin explain how the Nissan Leaf has driven growth in the electric car market as consumers become energy conscious
Ever since the release of the Leaf model in 2010, Nissan has pioneered many developments in the all-electric car scene with various versions of the car to suit a variety of consumers. The organisation's commitment to the electrification of the automotive industry has garnered the attention of over 250,000 European customers—who have purchased either a Nissan Leaf or the e-NV200 commercial vehicle. 
As a result of its following, the company has witnessed the sales of its products grow exponentially since the concept was first introduced, with 250,000 sales in Europe alone. Some would say the Leaf has also paved the way for further developments in the alternative mobility industry and sparked the EV boom.
'Every bright idea starts with a spark', Leon Dorssers, Senior Vice President, Sales & Marketing, Nissan AMIEO. 'Just as the Nissan LEAF sparked the birth of modern EVs when it was introduced in 2010, today it continues to bring innovative technologies and advanced zero-emission powertrains to drivers around the globe – making the bright idea a mass-market reality'. 
Emmanuelle Serazin, Director Corporate Sales & LCV Europe adds, 'the Nissan e-NV200 has taken the electric revolution to the world of LCVs; it has offered the perfect balance of sustainability, practicality, convenience and low ownership costs and we look forward to a new chapter in our electrification strategy with a new electrified Van coming soon'.
Implementation of EV infrastructure
Nissan's electrification efforts are far from complete. As part of its ongoing sustainability initiative, Nissan has announced the EV36Zero, a world-first EV manufacturing ecosystem—valued at £1bn—that will set a precedent for future generations of automotive production. The facility is effectively a 100% renewable hub that will produce electric vehicles and battery technologies and will be centred around Nissan's in Sunderland, UK. 
However, the news doesn't stop there. The automotive manufacturer will also add to its current electric vehicle range with an all-new, all-electric crossover, which will receive the company's new efficiency and battery technology in its next-generation design. There will also be a change to its commercial vehicle production, which will soon be situated in Maubeuge, France, where it will manufacture both electric and internal combustion models of its future vans along with passenger versions. 
The company is most certainly entering a new phase of growth. With future growth in the European market, around 75% of its sales will be obtained from its all-electric range.