Diversity & Inclusion (D&I)
What is the boardroom response to sustainability challenges?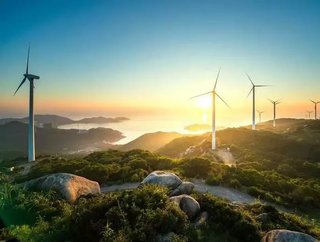 Dr James Robey, Global Head of Environmental Sustainability at Capgemini explains how sustainability should be a boardroom priority and outlines why and...
Dr James Robey, Global Head of Environmental Sustainability at Capgemini explains how sustainability should be a boardroom priority and outlines why and how boards should respond to sustainability challenges.
Recent attention on climate change issues and depletion of resources, with associated availability and cost implications, have elevated sustainability issues to the boardroom.  Ten years ago, I would probably be sharing insights on 'How to get your board to buy-in to sustainability'.  
However, over the past decade, environmental concerns have steadily climbed up the global agenda, with climate change and its related impacts featuring in the World Economic Forum's top five Global Risks every year since 2011. Unconstrained year-on-year economic growth no longer seems as feasible as previously assumed and companies striving to maximise their economic profitability in the long-term have shifted thinking beyond 'traditional' boardroom topics.
While I was studying for my doctorate at Henley Business School in 2016, I came across this insightful remark by Paul Hawken, the US Environmentalist and Campaigner, who argued that future growth may well be "restricted not by the number of fishing boats but by the decreasing number of fish; not by the power of pumps but by the depletion of aquifers; not by the number of chainsaws but by the disappearance of primary forests." And as the late, distinguished writer, campaigner and economist Kenneth Boulding expressed, "Anyone who believes that exponential growth can go on forever in a finite world is either a madman or an economist!"
Stakeholder pressure
Other stakeholder groups are also causing business leaders to rethink their response to the environment. There is an increasing expectation from the general public that business leaders are best placed to address global environmental challenges - particularly true if they want to maintain their competitive advantage.  Edelman's 2019 Trust barometer has shown an 11-point increase to 76%, of the general population agreeing that business leaders should take a lead on these issues, rather than waiting for governments to intervene.
Indeed, after speaking to nearly 200 business leaders on sustainability during my research, we confirmed the five strongest business case components for sustainability in large companies:
The expectations of employees:

 Both existing employees and potential recruits expect an organisation to invest in sustainability. This was identified as the strongest driver for the companies' investment in becoming more sustainable.
Demand from clients and customers:

Corporate sustainability has now become a prerequisite for large organisations in their ability to sell their goods or services.

The expectations of shareholders:

 There is now an expectation among shareholders and other financiers that companies should be working on sustainability projects before they invest.

Non-Governmental Organisations (NGOs):

Organisations need to meet the concerns and expectations of NGOs, particularly if the company is reliant on securing access to natural resources to operate.

Opportunities to increase profits by making efficiency gains:

Sustainability programmes can actually affect a company's bottom line by reducing waste, energy use or business travel. Interestingly, this factor emerged as the least strong component of the business case for the large companies included in the research – most likely demonstrating a more established attitude that while sustainability delivers costs savings, it's not the primary driver for implementing sustainability initiatives.
Added to this, the rise of the ethical consumer with instant access to social media 'news', has completed the shift from sustainability being something 'out there' to being 'in the boardroom'.
In this context, what is the boardroom response to sustainability challenges?
My research also demonstrated that an important factor in the success of a company's sustainability performance was the commitment of the CEO to the programme. They play a critical role in galvanising commitment to the agenda across the entire organisation.  
Reflecting on my research, combined with over ten years' experience leading the sustainability agenda at Capgemini, I believe that boards have seven key roles to play in driving forward the sustainability agenda:
Strategy:

The primary role of any board is to set the strategy for the business – but boards today must ensure social and environmental impacts and the expectation of all the business's stakeholders are considered.

Performance:

Leaders are responsible for ensuring targets are met - they must actively monitor performance and step in where necessary to ensure that operational teams are delivering against those targets.

Accountability:

Ultimately a board is accountable for the behaviour, actions and impact of the entire business. To do this they need to understand the material impacts backed up by comprehensive and reliable data.

Transparency:

The board must also be responsible for ensuring that a business is open about its approach and progression against its targets, which must be meaningful and stretching. Progress and good news stories should be balanced with reporting on what has gone less well.

Risk

: B

usinesses leaders must implement strategies that mitigate climate-related risks and disruptions.  A

ccording to the 

World Bank, $158 trillion of physical assets

 – double the total annual output of the global economy – are at risk without preventative action to mitigate climate change.

Innovation

: A board must be responsible for seeking to establish new and better ways of delivering, allowing the development of new products/services, processes and business models to meet the need of the changing environment.

Authenticity:

Actions, and not lip service, will dictate how stakeholders perceive a business. In this age of technology, where the truth is often 'what people say', the board must ensure that responsibility and sustainability strategies are represented and delivered authentically throughout the business.
A new leadership
With current political and economic uncertainty in many key markets, and rising social and environmental issues, we need strong and good leadership more than ever before. Ultimately business leaders must take responsibility for ensuring that organisations deliver in an ethical, responsible, and sustainable way, creating long term value for all stakeholders.
Dr James Robey, Global Head of Environmental Sustainability at Capgemini