Diversity & Inclusion (D&I)
While businesses call for inclusion, Asian hate continues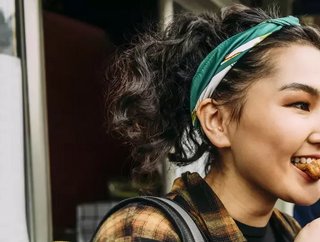 Big businesses, such as PepsiCo and Amazon, are calling for inclusion, yet James Corden's talkshow game has been accused of perpetuating Asian hate
The Asian-American community is suffering discrimination and sometimes violence due to the Coronavirus, which originated in China. Big businesses are pushing for diversity and inclusion - but one talk show is under fire for mocking Asian cuisine. 
Social media influencer Kim Saira, 24, took offence to James Corden's "Spill Your Guts or Fill Your Guts" segment on the CBS' talk show "The Late Late Show", for mocking traditional Asian food. 
On the show, celebrity guests either answer personal questions or eat the 'disgusting' food before them. Items which are popular Asian foods, such as chicken feet, have been included in the game.
41,000 people have signed Saira's petition to cancel the segment. 
Segment slammed as 'culturally offensive' in a knock to diversity push
Following the devastating Coronavirus pandemic, Asian-American hate crime has risen. In conjunction with the Black Lives Matter movement, many businesses are playing a role in creating diverse and inclusive work spaces and supporting their communities. As reported by Sustainability:
PepsiCo

has donated $1m to Asian-American businesses

Businesses have hired a Chief Sustainability Officer or

Diversity Officer

 

Amazon

has vowed to strengthen diverse representation
Some of the 'horrifying' foods included in the popular segment are those which Saira eats with her family.
"The foods that are presented are meant to be "gross," as they are supposed to encourage the guest to answer his questions instead", Saira explained in her petition. "However, many of the foods that he presents to his guests are actually from different Asian cultures. He's presented foods such as balut, century old eggs, and chicken feet, and which are often regularly eaten by Asian people. During these segments, he's openly called these foods "really disgusting," and "horrific." In the wake of the constant Asian hate crimes that have continuously been occurring, not only is this segment incredibly culturally offensive and insensitive, but it also encourages anti-Asian racism. So many Asian Americans are consistently bullied and mocked for their native foods, and this segment amplifies and encourages it."
The petition requests:
The foods be changed to not ridicule Asian cuisine

Corden should apologise

A donation be made to organisations which support Asian restaurants or small businesses
With household name businesses doing more to welcome diverse teams and being inclusive of other cultures, to many people Corden's game is a step back and an easy candidate of cancel culture. 
'Spill Your Guts or Feed Your Guts' segment
One segment, with reality television star Kim Kardashian, has 61m views. Corden chooses to eat a cows tongue, a delicacy in China and Mongolia, instead of answering a question.