Who are the latest speakers for Sustainability LIVE?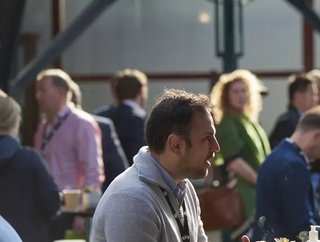 Sustainability LIVE welcomes new speakers to its lineup, Ben Clifford of Fidelity, Kerrie Romanow of the City of San José, and Pӓr Larshans of Ragn-Sells
At Sustainability LIVE, we want to find out how well businesses adopt strategies to meet climate goals set by world leaders at COP26. On the 23rd February 2022, we will welcome a great lineup of speakers to discuss how their companies are making positive changes and attendees will benefit from a variety of delegates from different industries. 
Ben Clifford
In charge of Global Health, Safety and Sustainability, Ben Clifford has worked with Fidelity International—an investments firm headquartered in London—since mid-2019. His experience goes beyond investments, having worked in aerospace, defence, technology and transportation over the past 15 years. 
Throughout his career, Clifford has focused his attention on the health and safety aspects of these industries, as well as managing environmental sustainability, governance, safety culture, mental health and energy.
Kerrie Romanow 
As the Chief Sustainability and Director of Environmental Services at the City of San José, Kerrie Romanow was responsible for the founding of the largest community choice energy programme, San José Clean Energy, in 2017. With almost 25 years in the environmental field, Romanow has held positions in environmental health and safety consulting, facilities management and inspections. She has worked on solid waste collection and management projects, zero waste programmes, watershed protection, water recycling and renewable energy projects, in San José. 
Pär Larshans
As an award-winning intrapreneur, Pӓr Larshans has been recognised for his commitments to social sustainability. He was also listed as one of the top global thought leaders by Trust Across America. Larshans is an avid international speaker, discussing important topics like leadership, change inspiration, sustainability, and the circular economy. 
Since 2015, Larshans has worked with Ragn-Sells AB as the Chief Sustainability, Corporate Responsibility and Public Affairs Officer, working towards cleaner and greener methods of carrying out waste management, recycling and environmental services. 
Sign up for Sustainability LIVE!
To catch the speakers at Sustainability LIVE, register online at Sustainability Magazine to make the most of our early bird ticket offer and remain up to date when new speakers are announced.
To find out more about Sustainability LIVE and register, click here.
For more sustainability insights, check out the latest issue of Sustainability Magazine.