5 minutes with Shaw Mabuto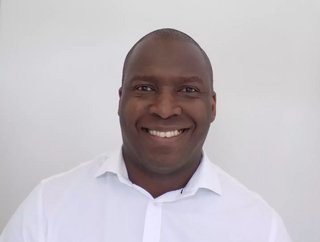 Greenwashing disinformation endangers ESG, says Shaw Mabuto of Spear Capital
'Sustainability' is a buzzword, 'Greenwashing' is not. 
The former refers to supporting balance, encouraging long-term regeneration and progress where it is needed. Examples of this in business may include hiring more neurodiverse employees or creating fully recyclable packaging.
As the impact of the climate crisis became increasingly difficult to ignore, customers started to shift from the most available option, to that which is most sustainable. 
As reported by Sustainability:
Research by OpenText revealed that 

53%

 of consumers would never buy from a brand again, if it was accused of working with unethical suppliers

Almost 

one third

 of mid-market businesses said they felt they would face a high risk of losing business if they failed to act on environmental, social or governance policies, according to a survey from BDO
As a result, businesses have made changes to keep consumers satisfied, sometimes taking a financial loss in doing so.
Others have participated in 'Greenwashing', when a company claims to be more sustainable than it actually is. One example of this was when Volkswagen admitted to cheating emissions tests, by fitting cars with software that could reduce the emissions level when the vehicles were undergoing tests.
Shaw Mabuto is an ESG specialist and partner at the private equity company, Spear Capital. He wants to see more businesses become ESG-friendly and stand up to greenwashing. 
Hi Shaw! Can you tell us about Spear Capital? 
"We are a team of eight and we operate in South Africa, Zimbabwe, Zambia, and Malawi. We are backed by high net-worth investors, most in Norway and other parts of the Scandinavian region. At Spear Capital, there is no typical 9-5. We keep in contact with people and stay in touch with the news. If anything impacts our companies, then getting in contact with them and finding solutions is what is required. Bringing yourself up to speed and considering the alternatives is what we do. The challenges of Covid-19 have not been a good thing for us, but not a bad thing either."
What has working internationally taught you?
"We are all thinking 'The sooner Covid-19 has gone away, the better'! We are in different places, dealing with the same things, but we are closer than people like to think and communication is really key when working so physically far apart"
What does ESG mean to you?
"It has become so topical - a few years ago nobody was talking about it. For me, ESG is a standard for companies to be aware of. The three pillars are: 
Environment: is to consider how companies perform against others

Social: the relationship between employees, employers and customers

Governance: shareholders issue within that organisation."
What impact can an ESG framework have on a business?
"I think what it does is give targets. In the same way that a review keeps track of your framework. A big one for the ESG framework that is doing the rounds right now, is carbon emissions. Also, we have issues of historically disadvantaged communities and there are some metrics to take into consideration. What percentage of your management is female etc. How are you tracking your progress, targets and goals?"
Can you explain to us what "greenwashing" is and why it's a problem?
"I think greenwashing in accounting terms is when people are looking at a company which is desperate for money and so it presents values that the customer wants to hear, even if they aren't actively initiating them. Trying to give the impression that it's an environmentally responsible company, when it's not. This is disinformation."
What can be done to stop this?
"It's quite technical, from my point of view the issue here is that we should have audits. It makes sense. There is a large community of people who are looking to invest in sustainability. I think it makes sense for you to be able to prove that you are a sustainable company independently."