Abercrombie Appoints Executive to Lead Global Sustainability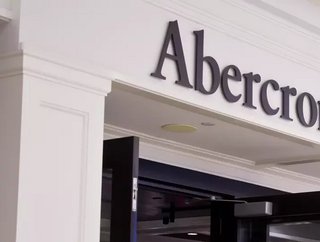 The fashion retailer, Abercrombie and Fitch Co. has appointed Michael Lopez as its sustainability lead for environmental, social and governance
With over 100 years in the fashion retail industry, Abercrombie & Fitch Co. has taken on a new ESG leader to pursue the next stage of sustainable development within the organisation. The company was formed in 1892 as a speciality retailer of high-quality camping, fishing, hunting, and other outdoor equipment. The retailer has since moved away from the industry and firmly placed itself in high street fashion. 
The company's brands range from the playful and fun brand, Hollister, to the intimate loungewear name, Gilly Hicks. In the nature of modern fashion, Abercrombie also works with social media influencers like Dixie and Charli D'Amelio—US-based influencers that found their fame in the popular video platform, TikTok. 
Writing Sustainability into its Heritage
Abercrombie has recently taken on a new sustainability lead, Michael Lopez, who will take on the position of Senior Vice President of Environmental, Social and Governance. A newly created role. 
Fran Horowitz, Chief Executive Officer at Abercrombie & Fitch Co., has expressed the company's excitement about the new role. 'We are thrilled to welcome Michael to Abercrombie & Fitch Co. His proven experience across ESG functions will be vital as we look to further expand and align the important efforts of our sustainability, community giving, and inclusion and diversity teams', says Horowitz. 
'Over the past several years, we have been on a journey to expand our ESG efforts in order to provide an inclusive experience for our customers and associates and have a positive impact on our global communities. We look forward to Michael's thought leadership as we build on this work'. 
Lopez brings his experience from his previous roles that have allowed him to develop diversity strategies in organisations like Hewlett Packard Enterprise—his previous employer, Diageo, and Alcoa. As part of the new role, Lopez will be positioned as a member of the company's Executive Steering Committee, reporting directly to the Chief Human Resources Officer, Holly May. 
As the organisation continues to operate in an era of inclusivity, its primary focus—as shown by recent changes to its Gilly Hicks brand—is to sell a product range that supports a diverse target audience. In an ever-changing industry, Abercrombie & Fitch Co. plans to promote more diverse fashion—a direction in which the overall fashion industry is heading.
For more sustainability insights, check out the latest issue of Sustainability Magazine.