Businesses must integrate CSR at their core
By Richard Ettl, CEO, SkyCell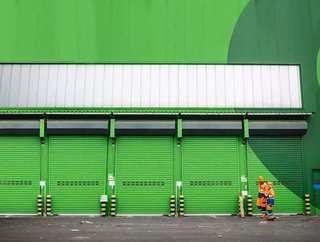 For businesses to truly embrace sustainability,building CSR into the core is the only way. Most companies like to show off their sustainability credent...
For businesses to truly embrace sustainability, building CSR into the core is the only way.
Most companies like to show off their sustainability credentials and none moreso than technology companies. Whether it is an electric vehicle (EV) manufacturer or a fintech neobank, they all want to talk about growing in a sustainable way. However, many of these businesses bolt-on a sustainable or CSR message, often to placate the marketing, HR or public relations teams, rather than internalise sustainability at the core of what they do. Buzzwords are one thing but, for it to make a real difference, it must be integrated into the fabric of the business. 
Keeping up with societal trends such as the growth in veganism and the heightened awareness of environmental impacts has been a key driver in the change of companies' attitudes towards CSR. Companies realise the need to retrofit CSR processes into their businesses to take advantage of these societal shifts. However, this can be hard to achieve with existing company frameworks and reluctant shareholders. 
Larger companies, who have the greatest impact on society and the environment, often struggle to implement change effectively. Legacy processes and equipment mean that retrofitting solutions throughout a large supply chain can be very challenging. One of the largest businesses in the world, Amazon, is a great example of this. 
Having appointed a Head of Sustainability in 2014, Amazon made advances in reducing packaging waste and invested in wind and solar farms. But the company's biggest negative impact on the environment comes through transportation, in particular last mile delivery. This is a problem it has yet to solve. 
In large companies, the issue goes further than just the legacy processes and equipment. Shareholders and investors demand returns on their investments and are often more inclined to back leaders that put emphasis on returns rather than sustainability targets. This internal pressure to make larger profits and not succumb to external societal pressures is a very difficult balancing act for CEOs. 
Fast-growing companies have the advantage of being able to build-in this sustainability right from the start. By designing the business with CSR at its core, they avoid the need to implement less effective policies down the line. Not having to retrofit the process also means that these fast-growth companies do not have to deal with the risk of integration with legacy processes. 
SEE ALSO:
One company taking advantage of societal trends and building a CSR element into their business is vegetarian meat producer, Impossible Foods Inc. Based in California, the business has raised US$387.5mn in funding to date and has a strong sense of social responsibility. As it requires less land and water than cows, the making of the 'meat' produces a fraction of the emissions of traditional meat. The company was based on the premise of being good for the environment whilst also satisfying the growing trend of vegetarianism. 
Having started in 2011, the company was able to see the move towards sustainability in business and thus built it in from the start. This meant there was no need for u-turns to accommodate CSR policies as they grew. Despite the rapid expansion since then, the business has kept its core value of being good for the environment which helps to maintain a loyal customer and engaged investor base. 
At SkyCell, we manufacture hi-tech transport containers for pharmaceutical goods and have also made sure that sustainability is at the core of the business. All the containers we manufacture are entirely recyclable, minimising the plastic waste we produce. Added to this, a typical pharmaceutical shipment in a SkyCell container saves between 5,000 and 12,000kg of CO2 when compared to other containers. SkyCell containers need 30% less space in aircrafts, and this translates to massive CO2 savings.
To give you examples: one of the leading vaccines manufacturers has switched more than 2,000 containers to SkyCell, leading to more than 40mn kilos of CO2 savings alone! With this measure, more than 30% of the sales force's cars emissions of 2018 has been offset. The savings are continuously increasing as more volume is shifted to SkyCell. With over 100 patents, our hybrid solution combining hardware, software and big data enables us to monitor all aspects of the containers and monitor changes in the external and internal conditions. The big data also helps to optimise the delivery of pharmaceuticals both in terms of environmental impact and reducing the rate of spoilage. By incorporating sustainability into the design of the business, SkyCell has been able to ensure a significant reduction in environmental impact. 
Changing the way a business operates in order to reflect CSR trends can be a time consuming, unpopular and costly process. For many legacy businesses this presents a real structural headache. However, as the environmental agenda becomes ever more urgent, this is an issue that is becoming increasingly important to employees, customers and investors alike. We are already seeing how impact investing is changing which businesses get funding to grow. New businesses should take advantage of the opportunity this presents them with, baking CSR goals into the heart of the processes. Technology is one of the biggest levers to massively reduce our CO2 footprint. Those who integrate CO2 savings into their business model and technology will be among the market leaders in their respective industries, as Amazon has achieved in online distribution.
Richard Ettl is CEO at IoT-equipped container specialist SkyCell