Clarity AI leverages funding for ESG assessment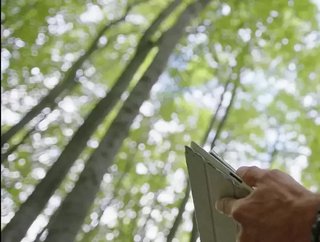 The sustainability startup, Clarity AI has been back by many investors since its founding as a provider of ESG assessment technology
Sustainability assessment is a difficult but necessary challenge to overcome. The Global Reporting Initiative (GRI) has outlined 200 different disclosures, which include all aspects that can be measured from parental leave policies to water consumption. But, to be successful in the eyes of shareholders, businesses must get to grips with these processes and gain visibility over their value chains. 
How can they do this? 
Founded in 2017 by Chief Executive Officer, Rebecca Minguela, Clarity AI, a technology startup geared towards artificial intelligence (AI) for measuring sustainability, provides companies with the necessary AI-based tools that leverage machine learning and big data to gain a clear overview of sustainability across business operations. It allows them to measure both environmental impact and social responsibility to provide investors and shareholders social and environmental insights spanning their entire organisations. 
The platform is designed and aligned with the United Nation's Sustainable Development Goals (SDGs) to remove the limitations caused by lack of environmental, social and governance (ESG) data. The platform currently analyses more than 30,000 companies, 135,000 funds and 187 local governments across 198 countries. 
Funding drives Clarity AI's ESG solution
Clarity AI has received growing support from investors since its founding. 
The company is backed by the global asset management and technology provider, Blackrock, along with many other investors that took part in a funding round led by the SoftBank Vision Fund. The round also caught the attention of the Chancellor of the Royal College of Art and former Chief Design Officer at Apple, Sir Jonathan Ives. 
Samantha Tortora, Head of Aladdin Sustainability at BlackRock, said 'Since announcing our initial investment and partnership earlier this year, BlackRock and Clarity AI have integrated their capabilities natively within the Aladdin platform. We continue to believe in the value of Clarity AI's data and tools, and the enhanced transparency and flexibility they provide. By embedding Clarity AI within investors' daily workflows through Aladdin, we're collectively able to help more investors construct sustainable and outcome-oriented portfolios over time'. 
According to Minguela, the extent of its financial backing from the round emphasises just how important impact assessment is for allowing businesses to achieve their sustainability targets. 'The social and environmental challenges the world faces and the corresponding economic opportunities unlocked have put impact assessment at the forefront of the minds of investors and organisations', said Minguela.
'Having the support of such an influential group of backers and partners who share our vision for a more equitable, sustainable world is one more proof point that Clarity AI is on the right side of a real trend that we believe will continue to grow'.
She also goes into further detail about how Clarity AI supports its clients. 
'Our technology shows our clients how their investments and other organizations are positioned to impact the world. We are a tech-native firm with an innovative platform that can integrate directly into any client's systems, which we already do for large global platforms, including BlackRock's Aladdin platform, Allfunds, the largest global fund distribution network, Manaos, the platform at BNP Paribas Securities Services, and Clearstream, which has clients in over 110 countries around the world'.
For more sustainability insights, check out the latest issue of Sustainability Magazine. 
To learn more about how other industries have implemented sustainability initiatives like these, sign up to Sustainability LIVE to collaborate and learn from industry experts.