Creating a greener future with diversity & climate action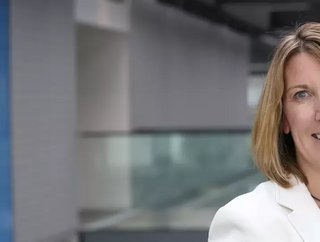 How business will help to deliver a greener future, with the help of the next generation, according to Alison Kay, Managing Partner for Client Service, EY
Alison Kay

, Managing Partner for Client Service at

EY

, discusses Science Based Targets, leadership and how diversity can lead to creative problem-solving.
What role can and should UK businesses play in turning the UK's green ambitions into reality? 
How should they involve the next generation? 
Who will face the most dramatic consequences of climate change action (or inaction)? 
Those were the starting points for the EY UK Climate Business Forum (CBF). The CBF brought together established business leaders (responsible for companies generating almost £100bn in revenue and employing over 300,000 people) with young professionals, entrepreneurs and students (18-35 years old) destined to be future leaders. Their remit? To challenge thinking and contribute new ideas.
Bringing the power of diversity to climate action
EY's decision to invite young people to its board was based on our belief in the power of diversity, whether it be:
Age

Ethnicity

Gender

Sexual orientation

Neurodiversity or other forms 
We believe that generational diversity – particularly when it comes to decision making on climate change – leads to more open and productive problem-solving.
The forum certainly demonstrated this, with the consensus being that the generational mix led to much more robust discussions and innovative ideas.
The forum published 11 clear commitments and actions that every UK business can take to plot a practical path towards net zero and support the UK Government's Ten Point Plan for a Green Industrial Revolution.
Eleven commitments for climate action
Set the ambition
1. Sign up to the Science Based Target initiative (including Scopes 1, 2 and 3), Race to Zero Campaign or equivalent, implementing decarbonisation targets throughout the supply chain, and reporting on progress.
2. Develop a plan to decarbonise and improve the efficiency of the business's estate and infrastructure.
3. Implement a biodiversity action plan in key areas of the business, or through external ecosystem enhancements projects, and ensure major new developments have a net positive impact on biodiversity.
Invest in operations:
4. Convert 100% of business fleets into zero-emissions vehicles by 2030, with 100% of the power coming from zero-carbon energy and identify areas for electric vehicle (EV) infrastructure development at major sites.
5. Integrate circular economy principles into business processes.
6. Create and implement a green investment programme.
7. Undertake an assessment of the business's long-term skill requirements (10-year outlook) and implement the changes required to transition to net-zero.
Educate, report and communicate:
8. Share sustainability solutions on business operations that are common across different sectors to enable all businesses to become more sustainable in a cost and time efficient way.
9. Inform all stakeholders about the carbon footprint of the products and services businesses provide, building in scope and complexity as more accurate data becomes available.
10. Engage with consumers on sustainability and be more transparent on the environmental impact of products and services to help consumers make more environmentally-friendly choices.
11. Train the workforce to support them in doing their current jobs in a more sustainable way.
As a bolder ambition, these commitments were developed to inspire all business in the UK, of any size, to identify and commit to the role that they can and should play in preventing irreversible climate change. 
Accelerating the impact 
Whilst businesses play an important role in climate action, there are some areas where businesses need support from the Government to have a greater impact. These were identified by the forum as follows:
Collaboration:
Set up a taskforce that will work with businesses to determine how government policy can support the transition to net-zero

Promote cross-business collaboration and participation from the public sector
Education:
Incorporate education on climate change into lower education curriculums, so the next generation of workers will have an improved base level of knowledge

Support the creation of new partnerships between business and higher education, aimed at meeting the green jobs needs in the future
Incentives:
Provide an increased tax relief rate for R&D investment in technologies supporting net-zero transitions

Match the investment from private sector into innovative technologies or projects to accelerate the transition to net zero
Regulation:
Support development of standardised biodiversity reporting for business

Implement stricter greenwashing regulations with consequences for false claims, for example, new anti-greenwashing rules for the Advertising Standards Authority
EY presented the 11 commitments and asks of the Government to Anne-Marie Trevelyan MP, the UK International Champion on Adaptation and Resilience for the COP26 Presidency and Minister of State for Business, Energy and Clean Growth.
Looking ahead with leadership and innovation
As the UK economy continues to grow and lead the sustainability agenda, these commitments will evolve – adapting, changing and improving.
It is our hope that UK businesses commit to these 11 actions – ideally within the next year but certainly over the next one to three years. Imagine the reduction of emissions and improvements to biodiversity if all UK businesses committed. It would also boost the UK's leadership in green tech and innovation, important economic sectors both at home and globally.
There was a real sentiment amongst the members of the CBF that addressing climate change was both an immense challenge and a major opportunity, and I look forward to the UK business community demonstrating its considerable leadership and seizing those opportunities.