DWS appoints Aleksandra Njagulj as Global Head of ESG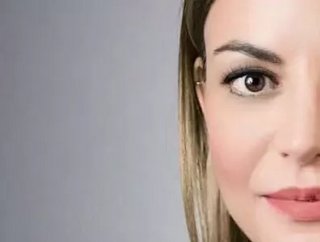 DWS, an asset management company, has appointed Aleksandra Njagulj as Global Head of ESG for Real Estate
DWS today announced the appointment of Aleksandra (Sasha) Njagulj as Global Head of ESG for Real Estate, in support of its goal to enhance ESG integration across global real estate portfolios. 
Global asset management company DWS is headquartered in London and has a revenue of €2.2bn. 
An ESG leader
Njagulj joins DWS as an accomplished ESG expert, with over 20 years of experience in architectural design, design management and the sustainable built environment. She has:
A Master's degree in Architectural Design from the University of Belgrade

A Master's degree in Sustainability Leadership from the University of Cambridge

Is a BRE Academy Fellow

Njagulj also sits on the INREV ESG Committee and the ULI Sustainability Council.
In addition, Njagulj was awarded the 2020 GRESB/BREEAM Individual Leadership Award, recognising strong leadership and commitment in the field of sustainable development. 
In 2021, Njagulj won the global Future Proof Real Estate Woman Award as a leader in applying digitalisation, technology, open innovation and sustainability to create a better built environment.
DWS aims to evolve ESG
Following the appointment of Njagulj, DWS remains committed to:
Becoming a leading ESG manager

Providing ESG expertise to enable clients to invest responsibly and in a way that contributes to a sustainable future. 
"We are very excited to appoint Sasha to lead our ESG efforts, her extensive industry achievements will prove integral in the next stage of our ESG journey", said Clemens Schaefer, Head of Real Estate APAC & EMEA. "She will assume responsibility for further evolving our ESG real estate strategy as a continuation of our goal to achieve best practice globally across our real estate assets and portfolios."
"As a global real estate manager, we believe we have created a solid foundation in factoring ESG principles into our investment process in support of DWS's firm wide commitment", said Todd Henderson, Head of Real Estate, Americas. "With the appointment of Sasha, we hope to further elevate our ESG execution capability."