Ecologi manages regenerative actions for businesses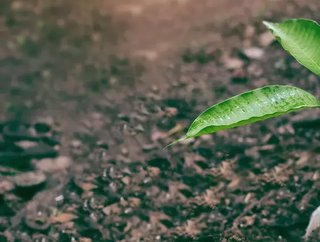 While businesses can provide funding for sustainability, partner companies like Ecologi provide great initiatives to encourage regenerative action
 While industry leaders are capable of funding regenerative actions, they may not necessarily know where to start. Oftentimes they will consider initiatives that are more lucrative to their business, such as investment in energy solutions or acquisition of renewable energy assets. 
While these are good forms of investment for both companies and the environment, reforestation and rewilding are two initiatives that organisations can get involved in that provoke significant change. A mature, healthy tree is capable of absorbing around 48 pounds of carbon dioxide from the atmosphere each year, which is two times the equivalent that a car produces each year—based on the average annual mileage. 
While some organisations declare their commitments to planting trees, the reality is that they can't achieve this alone. Companies like Avon, Dell and Enterprise Rent-A-Car, that claim to plant trees as part of their ESG plans, are not able to do so without the necessary partnerships. Dell's Plant a Tree programme sees the company collaborating with the Conservation Fund and Carbonfund.org, to replenish precious natural spaces. Avon donates funds through its Healthy Forests, Beautiful World initiative, which contributes to the operations of The Nature Conservancy in Brazil and the World Wildlife Federation in Indonesia to regenerate forest areas. 
Partnerships encourage climate positivity 
A startup organisation, Ecologi has a different approach to climate-positive contribution with its subscription service that plants trees. For many individuals, it's not easy to plant trees and Ecologi has noticed this challenge. The subscription service allows individuals to offset their carbon emissions by funding the organisation to plant more trees while contributing to the development of other climate projects. 
According to the company's website, around 85% of the proceeds from the subscription service go toward climate projects and regenerative actions and the remaining funds are used to run the business. 
The company has already worked with businesses to encourage climate positivity and gift consumers with the ability to offset their carbon footprints, including the network and telecommunications company, Nokia. 
Planting trees for Sustainability LIVE
Sustainability LIVE has the pleasure of partnering with Ecologi for the hybrid live event taking place on 23rd February 2022. The company will join sustainability discussions and services throughout the event to encourage attendees to play their part in regenerating the natural environment. 
To find out more about the Sustainability LIVE lineup and sign up for the live event, click here. 
For more sustainability insights, check out the latest issue of Sustainability Magazine.