EcoVadis reports key ESG research on industry sustainability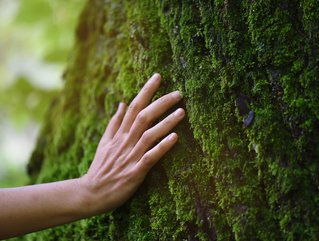 EcoVadis concludes 2021 with insights into companies' sustainability through environmental, social and governance (ESG) Network Impact Report
Businesses are under increasing pressure to disclose critical sustainability information to obtain vital environmental, social and governance (ESG) investments, improve their brand image in the eyes of consumers, and confirm the results of their sustainability practices to industry regulators.

Companies can achieve this through EcoVadis, the leading provider of ESG and sustainability ratings, which has provided its latest Network Impact Report. The aim of the study is to promote a better understanding of what it means to be sustainable and how organisations can measure their operations to achieve actionable insights.
ESG reporting promotes sustainable impact
The general trend from the report is that sustainability consideration is growing rapidly and more recycling initiatives and other circular economies have been put in place in recent years, as well as more social and environmental programmes.

Tracked by EcoVadis, the report provides insight into the current trends in sustainable procurement and the development of business relationships. Pierre-François Thaler, Co-Founder and Co-CEO of EcoVadis, says, 'businesses and governments are feeling immense pressure to break down broad commitments into tactical targets and action plans – particularly in the value chain – and start executing and reporting on them'.

'By designing sustainable procurement strategies around performance and positive impact, organisations in the network are far better equipped to translate ambition into action and realise the positive environmental and social outcomes described in the report'.

Some of the key findings from the 2021 data include:
A 54% increase in companies actioning recycling initiatives
30% increase in the number of businesses switching to or harvesting renewable energy sources
72% increase in business equality programmes
47% more businesses offer diversity and inclusion training
EcoVadis meets client ESG goals
The EcoVadis approach caters for all business needs as it understands that each of its clients is at a different stage of its sustainability journey. Rather than creating a 'one size fits all' approach, the firm looks at the specific needs of each company and meets them 'where they are'.

Its holistic methodology allows it to achieve this, as it takes into account 21 different sustainability criteria to create its ESG ratings — including environment, labour & human rights, ethics, and sustainable procurement — and bases its analysis on international sustainability standards.
'Our customers across the network have done tremendous work to achieve these results', says Thaler. 'We are eager to deliver this year some key platform and reporting enhancements that will empower them to analyze and monitor impact metrics, such as those detailed in this report, at the company and industry level'.

In 2021, EcoVadis rolled out its Carbon Action Module, which adds more insight to its analytics service, by including measurement and reduction of supply chain emissions. Also, as organisations are focusing more on gaining ESG investment, EcoVadis supports private equity firms by issuing ratings on prospective and current investments, providing value through ESG fundraising, investment decision-making, company performance and valuations.
• Join global business leaders and sustainability experts taking meaningful action at Sustainability LIVE, held at Tobacco Dock, London, 23-24 February 2022. Register to attend today! Click here to learn more.