EcoVadis teaches sustainability through its online platform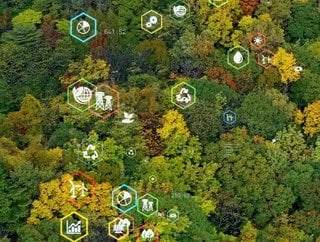 With many businesses at different stages of their sustainability journey, EcoVadis aims to educate its clients through the EcoVadis Academy
As the world's most trusted provider of sustainability ratings, EcoVadis is keen to educate its customers to improve them and, in turn, their impacts on the environment. With its online eLearning platform, released in November 2021, the company will provide its clients with up to date guidance on how to maintain their ratings. 
Using over 125,000 scorecards, previous data from each company and thousands of connections, EcoVadis' platform, can be tailored to each client specifically to meet them at their current stage of the sustainability journey. The platform incorporates videos, case studies and other training tools to allow its customers to interact with the information better. Whether a company has a clear understanding of sustainability requirements or needs baseline training, the platform can be used accordingly. 
'Acquiring the right sustainability knowledge is an essential step for companies who want to improve practices, meet stakeholder expectations, build resilience, and thrive in the new normal. But finding high-quality training that is both adaptable to the maturity of a company's business activity and compelling for teams is a challenge', says Frédéric Trinel, Co-Founder and Co-Chief Executive Officer of EcoVadis. 
'This is why we've launched EcoVadis Academy. It features a rich set of current, practical content that goes beyond theory with plenty of real-life examples and is presented in an accessible and engaging format that everyone will truly enjoy using'.
Continuous development improves business sustainability 
Similar to any other training course, the EcoVadis Academy helps users to learn through teaching and testing their knowledge on the subject. The eLearning platform is well integrated with other solutions provided by the company, such as the Carbon Action Module, Metrics and the Corrective Action Plan. The platform provides 16 different courses, which have been translated into five common languages.
EcoVadis encourage sustainability in supply chains 
In October this year, we heard from the Group Procurement and Supply Chain Director at G4S, Robert Copeland, at Procurement and Supply Chain LIVE, who discussed the use of EcoVadis' solutions for monitoring environmental, social and governance (ESG) principles in the supply chain. EcoVadis also services other big names in business, such as Schneider Electric, Nestlé, Johnson and Johnson, L'Oréal, and Michelin. 
To find out more about the EcoVadis service application, check out the below clip from Procurement & Supply Chain LIVE. 

Get excited about the latest hybrid conference from BizClik Media Group, Sustainability LIVE will bring further insights into ESG, net-zero, and other sustainability topics. 

To sign up and view the lineup, go to Sustainability LIVE, or, for more insights, check out the latest issue of Sustainability Magazine.