ESG dismissed as cheap oil takes off despite concerns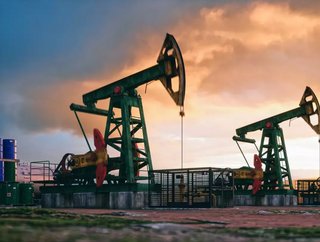 European oil stocks continue to be picked up by investors despite ongoing concerns over the future sustainability of the industry as ESG dominates sector
The oil industry has a reputation for being one of the worst regarding environmental sustainability. Its large-scale operations churn out high amounts of damaging emissions. Its oil pollution negatively affects the surrounding wildlife, and projects often reap devastating and long-lasting side effects to lands and waterways, contributing to an ever-increasing amount of environmental anxiety. 
So why are investors still pumping money into an industry that doesn't look all that good on their CV? The answer: it's cheap. And money makes the steadily-warming world go round.
European oil stocks pay off. With cheap procurement and the opportunity to charge for a profit, investors find it hard to resist the appeal of an industry that could bolster their sales, despite its damaging effects. Much like any addiction, the more you have, the more you want, and you're never quite satisfied. 
It's not all sustainable doom and gloom
Naturally, as every business is endeavouring to do so, the oil industry has made some adjustments to its processes in an attempt to improve its sustainable outlook. Funding the adoption of increased renewable energy projects and making deals with investors to investigate how to target oil emissions are some of the efforts made, but they do little to tackle an issue on the scale of climate change. 
Niall Gallagher, Investment Director of European Equities at GAM investments, defends the industry's continued revival. 
"It just strikes us that looking right now in the market at what is very cheap, generating lots of cash, but also having very strong earnings momentum, the energy stocks really stick out as being very attractive."
But despite ongoing advances towards the potential for a more sustainable reputation - battery storage units, electric vehicle charging points, decarbonisation efforts, investments into renewable sources of energy - companies are continuing to dump substantial amounts of money into projects powered by fossil fuels, counteracting the majority of the environmental and social progress they'd been working towards. 
The clock is ticking for investors as the climate heats up
"I think, [when it comes to] oil and gas, [it's] quite a difficult one to spin them as positive ESG plays at this stage because their proportion of non-fossil fuel revenues is still very small as a percentage of their overall revenues," says Head of UK Equities at Lazard Asset Management, Alan Custis. 
Following an initial hit due to the Covid-19 pandemic, oil prices have recovered miraculously, although there remains ongoing concern regarding the delta variant and how this could potentially impact the industry once more. 
Regardless, the oil industry remains adamant it can survive anything, and while it ensures investors and critics that it's endeavouring to work tirelessly towards more sustainable operations, it's hard to believe an industry that has continued to turn a relative blind-eye up to this point. 
"People tend to pick on Big Oil and say 'You guys are evil, these companies shouldn't exist'," Alasdair McKinnon, Lead Manager of the Scottish Investment Trust, stated. "What we do is say, actually, it's really complex."
Complex? Well, I suppose it must be for an outstanding issue such as the oil industry's ongoing contribution to climate change being repeatedly swept aside time and time again. Perhaps, soon, investors will begin to prioritise sustainability over cost.