Fidelity's net-zero journey and sustainability investments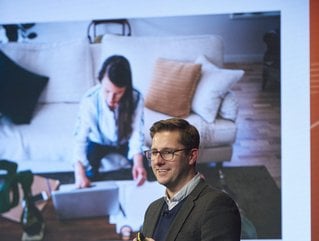 Fidelity's Ben Clifford speaks on the Sustainability LIVE main stage about the company's net-zero strategy and ESG's position in investment decision-making
Clifford explains more about the company's journey so far, which includes both Scope 1 and 2 emissions. It has worked to optimise its offices and other areas of its business for energy efficiency, and carried decarbonisation audits at its largest sites—that make up 80% of the firm's emissions.
Clifford provides some critical data from FIL regarding various aspects of the business, which was impacted by COVID-19 and the demands of the environment. In 2021, the company eliminated around 10%—based on 2019 figure, reduced its water consumption by 10%, and air travel by 20%, along with other areas such as energy consumption. He also presents the current targets the company is aiming for by 2024.
While the company has compiled its first sustainability report, data on Scope 3 emissions is hard to come by.
"COVID has made that really difficult. In all the targets that we've set for 2024, we're either close to achieving, achieving, or exceeding in some cases. Some of that is due to COVID and some of that is due to initiatives that we've implemented," Clifford says.
Join global business leaders and sustainability experts taking meaningful action at Sustainability LIVE EXPO, held at the Business Design Centre, London, 7-8 September 2022. Register to attend today! Click here to learn more.