First Chief Sustainability Officer at EY Oceania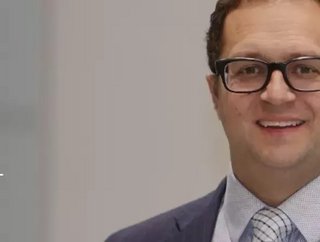 The Chief Sustainability Officer helping to build a better working world at EY Oceania
EY Oceania has appointed Matthew Nelson as its Chief Sustainability Officer, a first for the company and also the first out of the Big 4 consulting firms (PwC, Deloitte and KPMG) to appoint a CSO. 
EY Oceania works across assurance, consulting, law, strategy, tax and transactions, has a revenue of $37b and is headquartered in London. 
CSOs are helping to build 'a better working world'
Nelson was the EY Global Leader for Climate Change and Sustainability Services. He has nearly 20 years of experience in sustainability advisory and assurance services, in addition to nonfinancial reporting, climate change and energy as well as outcomes measurement. Nelson has a Bachelor's degree in Engineering and a Master's degree in Environment, from the University of Melbourne.
"Our teams are helping build a better working world by helping businesses respond to societal, environmental and economic challenges resulting from shifting market demands and the changing economic and regulatory environment", says Nelson. "We help our clients build long-term value by managing risk and opportunity and measuring, communicating and assuring nonfinancial performance."
The CSO role requires attention to a broad ESG agenda
The implementation of a chief sustainability officer role across various companies continues to become more mainstream, as sustainability is taken more seriously.
"We know that environmental, social and governance (ESG), sustainability and climate change are broad agendas impacting clients across their entire organizations, functions and operations," said CEO David Larocca. "In this new role, Mathew will bring together all activity currently underway across Service Lines, Industry sectors and Markets so that we can go to market with a whole firm approach. He will also lead EYs own internal Oceania corporate responsibility agenda."
EY is also committed to a sustainability agenda, which will help the company become carbon negative by 2021 reach net-zero emissions in 2025.