How can businesses work towards a circular economy?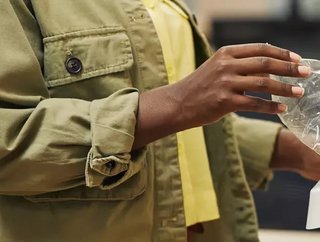 With consumers and businesses becoming eco-conscious, companies want to ensure their products a sustainable and fit into a circular economy
Over the years, consumption has overwhelmed landfill sites and businesses had previously become accustomed to waste in their industries. But over the past decade—and potentially beyond—more and more individuals are not only aware of the effects of waste, but also the possibilities to produce more reusable products. According to the World Economic Forum, the safe use of natural resources could result in an added economic yield of around US$4.5tn within the next decade. 
What is a circular economy? 
Circular being the keyword in the term, describes a process that results in a complete cycle. In domestic settings, this could be recycling and ensuring compostable food is disposed of properly. In business, this refers to the same idea, but can also refer to the way that products are designed and produced. 
In many sectors, we have seen displays of circular designs and production processes as well as efforts to reduce production waste or convert to more 'circular' packaging materials. Examples of this include the latest vehicle design from BMW, which incorporates more sustainable materials and reusable components—reusing components will usually require some form of process to complete the cycle. 
We also witness a circular economy in the food sector as multiple business startups, such as allplants and Beyond Meat, are encouraging plant-based consumption that is expected to produce less single-use waste. 
Implementing a circular economy on a larger scale
The implementation of a large scale circular economy is by no means an easy task, but some leading organisations can and have taken on initiatives to incorporate responsible sourcing into their product designs and production processes. Ultimately, minimising anything single-use or contributing to greenhouse gas emissions is going to reduce our stress on the planet. 
A great example of a circular economy on a global scale is Adidas with its material sourcing. The company sources its fibre-based materials from recycled plastic bottles, garments and leather products, to prolong the life of those materials. While plastics are historically known for their damage, both in the production process and when carelessly disposed of, incorporating them into production is effectively offsetting the use of more plastics. 
A more recent example of innovation in product packaging is Unilever's liquid container development. Earlier this year, the company announced its plans to switch to paper-based bottles for some of its product lines, enabling the company and its consumers to contribute to more responsible packaging use. 
Digital sourcing information provides circular clarity
It's not an easy task providing insights into the origins of materials. A new initiative from Avery Dennison, an innovative packaging developer, allows consumers to gain full insights into fashion products with its smart labelling development. Featured in the December issue of Supply Chain Digital Magazine, Avery Dennison talks about its exciting label technology that holds information on clothing origins and sourcing history, which can be scanned by consumers using RFID technology. 
The solution bridges a significant gap as consumers become more conscious about where their products come from and makes it easier for businesses to claim their products fit into a circular economy. 
For more sustainability insights, check out the latest issue of Sustainability Magazine. 
To learn more about how other industries have implemented sustainability initiatives like these, sign up to Sustainability LIVE to collaborate and learn from industry experts.