Jacobs amplifies sustainability practices with PlanBeyond 2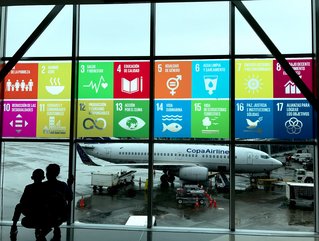 Civil engineering company Jacobs integrates Sustainable Development Goals
Civil engineering group, Jacobs, is reinforcing environmental, social and governance (ESG) alignment across the business, through the implementation of a new global approach, PlanBeyondSM 2.0. This will propel the integration of sustainability throughout operations and client solutions.
Jacobs provides consulting and project delivery, for both the government and the private sector. The company is headquartered in Dallas, Texas and has a revenue of US$13bn. 
With the launch of PlanBeyond 2.0, sustainability will be even more deeply integrated into Jacobs' global workforce. PlanBeyond 2.0 continues Jacobs' commitment to embed sustainability across all solutions — with accelerated investment in ESG growth sectors including energy transition, sectoral decarbonisation, environmental stewardship, health and social value.  
Jacobs aims to hit its sustainability targets
In 2015, the United Nations set up the 17 Sustainable Development Goals, targets agreed to by all United Nations Member States to end poverty, support the environment and create social wellbeing. 
Jacobs believes that all 17 of the goals are interconnected. Through stakeholder engagement and assessment, Jacobs has identified six core SDGs, which have been turned into business objectives:
To advance the health and wellbeing of society

Deliver solutions for the global water and sanitation crisis

Foster a culture of technology and innovation 

Create a fair and inclusive future for all

Develop efficient solutions that deliver net environmental and societal gain

Address the climate emergency
Jacobs' employees will expand their understanding of sustainability
Additionally, Jacobs will educate and empower its employees across the company by increasing their knowledge of sustainability, so that all client solutions across its global markets can be designed to contribute toward a resilient future. Employees will:
Have access to training courses 

Be offered project tools to reinforce sustainability plans and targets

Be introduced to climate risk and resilience practices
"As a purpose-led company, we recognise that our biggest opportunity to positively address climate change and societal inequalities comes from the solutions we provide our clients — from the world's largest infrastructure projects to mission-critical outcomes and sustainable design", said Steve Demetriou, Jacobs Chair and CEO. "We consider it not only good business, but our obligation to channel our expansive capabilities in resilient infrastructure, regenerative design, clean water, green energy and social value toward benefitting people and the planet, while continuing to outperform and drive superior stakeholder value."
Sustainability at Jacobs means 'Pursuing long-term business resilience and success while positively contributing toward the economy, society and the environment' - this can't be done without the Jacobs team understanding why sustainability is so important and achievable.