Jennifer Porter new GBB sustainability officer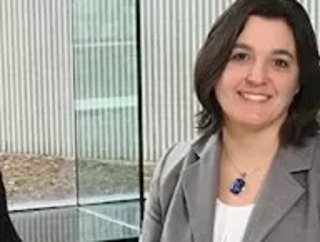 Waste management company Gershman, Brickner & Bratton has appointed Jennifer Porter as its sustainability officer
Jennifer Porter, GBB Vice President, has been appointed as Gershman, Brickner & Bratton's Sustainability Officer. She will oversee GBB's internal sustainability efforts and lead sustainability planning assignments for clients. Porter will also continue to spearhead activities that increase diversity, inclusion, equity, and justice, within GBB and for its clients.
GBB is a solid waste management consulting firm, founded in 1980. The GBB mission is to 'provide innovative, responsible, sustainable, and economical strategies for the benefit of communities and the environment'. 
Over two decades of experience in sustainability
Porter joined GBB in 2017. Prior to this, she was Conservation Program Coordinator at the City of Portland's (Oregon) Office of Sustainable Development, where she: 
Managed citywide recycling changes

Established strong working relationships with multiple stakeholders

Developed a statistical model for a commercial food composting programme
Creating a sustainable future at GBB
Porter's 20 years of experience in sustainability initiatives, from the government to the private sector, has provided Porter with expertise in solid waste management, recycling and composting programmes. 
"Jennifer is passionate about advancing a sustainable future, and it is clearly reflected in her work with clients, interactions with colleagues, and her professional and educational background," said Steve Simmons, GBB President. "She is the perfect choice to be GBB's officer focused on spearheading GBB's corporate sustainability efforts."
"As an industry thought leader, GBB has always practiced what it preached when it comes to sustainability issues," stated Porter. "I am enthusiastic about this opportunity to formalise our sustainability efforts and best practices and bring them to the next level."