Panasonic promotes ESG, bringing solar energy to LEDCs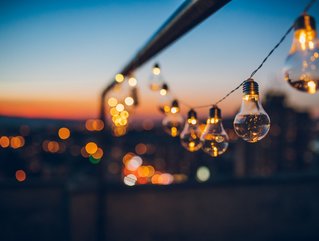 Through its 'LIGHT UP THE FUTURE' project, Panasonic is driving ESG change through its social agenda, supplying solar lanterns to less developed countries
Generally, throughout history, technology has been developed to overcome various challenges to either protect us or for the betterment of lives. Although it may not seem so immediately, looking back at some of the earlier development, the social aspect of environmental, social and governance has always been at the heart of technical innovation.

The nature of Panasonic's social commitment is derived from its founder, and the inventor of the two-way socket, Konosuke Matshushita, who had significant influence on the way Japanese society looks today.

According to the company, Matsushita would be reluctant to stand inequalities in society in the modern world, and therefore influenced Panasonic's 'LIGHT UP THE FUTURE' initiative.
Supporting ESG through the gift of light
The programme was developed by the company to donate 100,000 solar lanterns, which use Panasonic's renewable energy technology, to provide lighting to those who live in less developed areas lacking access to electricity.
It's not just about giving light though. Other items have been donated, such as solar storage units and photovoltaic panels. The lighting solutions are critical for allowing communities to develop and make their homes safer, by providing light for healthcare services, lighting up houses at night, and communities are also provided with technical support for their energy storage systems.
The ripple effect of solar energy
The giving of solar powered lanterns has many more benefits than the obvious gaining of light. Communities will be less likely to use kerosene lamps, which is expected to reduce by around 37.7% and minimise risks to residents. Around 2,434 newborn children will be saved thanks to reliable lighting solutions.
Statistics also show that education is improved in less economically developed areas, like Myanmar, resulting from access to brighter, more reliable light sources and increases female independence by roughly 40% in India.
LIGHT UP THE FUTURE is one of many initiatives that Panasonic has undergone to provoke social impact. Some of the others include its support fund for sustainable development goals (SDGs), supporting organisational development for non-profit and non-governmental organisations, and delivering food to developing countries.
Panasonic's ESG beyond social impact
The technology company has expressed its contributions to society, but with many issues to solve in the world, its environmental policy has become another critical part of its sustainability. The firm's most recent environmental action plan states its commitment to emissions reduction, implementing recycling-oriented manufacturing solutions, the conservation of water and preventing contamination, and biodiversity conservation.