PepsiCo Sustainability report 2020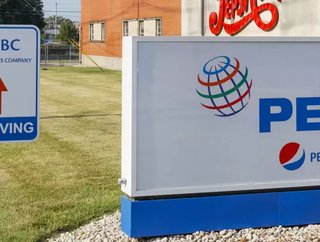 PepsiCo is transforming the way it creates shared value by operating within planetary boundaries and inspiring positive change for the people and planet
PepsiCo has published its 2020 Sustainability Report, which acknowledges the significant work ahead to address pressing challenges in the food system, such as:
Packaging waste

Inequality

Fertile topsoil loss

Climate change
PepsiCo products are enjoyed by consumers more than one billion times a day in more than 200 countries and territories. The company generated more than $70b in net revenue in 2020, from sales of Frito-Lay, Gatorade, Pepsi-Cola, Quaker, Tropicana and SodaStream. 
 
PepsiCo continuing its sustainable efforts
PepsiCo is conducting its business with sustainability and inclusivity as a priority, with highlights including:
Reducing greenhouse gas emissions across the value chain by 5% as of 2020 versus a 2015 baseline.

Improving operational water-use efficiency by 15% in high water-risk areas.

Advancing its $570+ million Racial Equality Journey to elevate diverse voices within the company, among supply chain partners and communities, whilst helping to break down longstanding racial barriers.

Continuing efforts to help build a world where packaging never becomes waste, including offering products made from 100% rPET (recycled polyethylene tetraphyte).

Working with The PepsiCo Foundation to invest more than $71m globally in COVID-19 relief and provide over 145 million meals to those impacted by the pandemic.

Announcing plans to transition to 100% renewable electricity globally, after achieving 100% renewable electricity for its U.S. direct operations in 2020. By the end of 2021, 15 countries in PepsiCo's direct operations are expected to be fully sourcing renewable electricity.

Doubling down on its science-based climate goal by targeting a reduction of absolute greenhouse gas emissions across its value chain by more than 40% by 2030 and pledging to reach net-zero emissions across its global operations by 2040.
PepsiCo's positive change for the planet and people
Despite a tumultuous year for consumers, employees and partners, PepsiCo's report shows it has advanced its social and sustainability agenda across its supply chain.
"We are working to transform the way we create shared value by operating within planetary boundaries and inspiring positive change for the planet and people," said Ramon Laguarta, PepsiCo's Chairman and CEO. "This will make us a Better company, with purpose more deeply integrated into our business strategy. It will also make us Faster and Stronger, enabling accelerated growth and continued investment in our people, business and communities. And we hope it will make us an example, for our partners and our peers."