PetCo's cricket protein for carbon paw-print conscious pups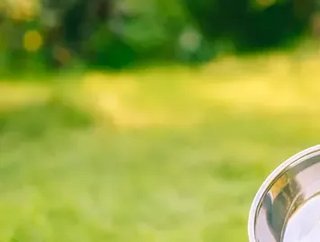 Petco has announced its expansion of Jiminy's sustainable cricket protein food and treats
Petco Health and Wellness Company has announced the expansion of Jiminy's, which offers a full line of sustainable insect-based dog foods and treats, that will bring eco-friendly nutrition to carbon paw-print conscious pups and their owners. 
PetCo has a revenue of $4bn and is headquartered in San Diego, California, USA, and Jiminy's is located nearby in Berkeley with a revenue of $35m. 
Jiminy's products are formulated with insect-based protein powder instead of traditional protein options such as beef or poultry, which have a significant impact on the environment. 
In the past year alone, Jiminy's estimates its products saved 218 million gallons of water and averted 20.5 million grams of greenhouse gas emissions.
PetCo commits to sustainability
Petco continues to raise the bar for sustainability in pet care with its promise that half of its complete assortment of pet products will align with at least one of these five pillars by the end of 2025: 
Responsible manufacturing

Sustainably sourced materials

Sustainably sourced ingredients

Responsible packaging

Animal welfare
PetCo and Jiminy's partnership and insect-based protein
Pet ownership's carbon pawprint is massive, with more than 89 million dogs in the U.S. consuming more than 32 billion pounds of protein each year.
"Jiminy's use of insect-based protein powders challenges pet owners to rethink their dogs' diet and make a healthy choice for pets and the planet", said Founder and CEO of Jiminy's, Anne Carlson. 
"As pet parents seek new ways to support the health and wellness of their pets and their own values as consumers, we continue to see increased interest in alternative, novel proteins that have a reduced impact on the environment," said Shari White, VP of Merchandising at Petco. 
"We recently announced our commitment to increasing our assortment of sustainable products to 50% by the end of 2025, and we're thrilled to be taking another step in that journey through our expanded partnership with Jiminy's," said Francesca Mahoney, Head of Sustainability at Petco. "We know how important it is to our customers that we team up with brands that are environmentally-conscious, and we're continuing to drive positive change within the pet space by making sustainable brands more readily available to pet parents."