PwC supports businesses in meeting their ESG objectives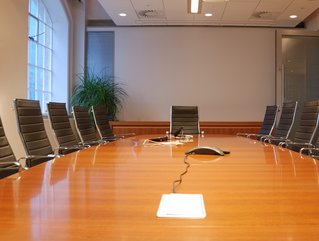 Environmental, social and governance needs can't be met overnight. PwC provides valuable data as insight into why companies should embark on the journey
Environmental, social and governance (ESG) are three words that all businesses should be aware of. However, as one of the most important stages of sustainability for any company, it can be difficult to know where to begin action.

ESG is both an opportunity and a threat to businesses, which is why PwC supplies valuable data on the subject and insights into industry activities.
What do companies have to learn about ESG?
Ultimately, it comes down to the three areas and PwC's 'ESG: How can you unlock value?' breaks each one down into subcategories for sustainability leaders to cover—perhaps the largest being 'Net Zero' and the need to eliminate 51 billion tonnes of greenhouse gas (GHG) emissions by 2050.

Leaders are also faced with issues like product waste—with around 87% of employees expecting their employers to offset their environmental impacts, around 80% of consumers also look at environmental impacts as a brand-defining trait, and finally, investors are becoming increasingly more concerned about ESG.

While firms are exposed to great opportunities to reduce their carbon emissions and can benefit in terms of cost and efficiency, without valid reporting there is no proof of their actions. A hindrance to effective ESG reporting is the level of current standards and the complexity of the task. 37% of leaders are overwhelmed by the current demand and processes for ESG reporting.
Social impact is a visible next step
Beyond environmental impacts, consumers, partners and investors are also looking at social impact and how it is implemented within business strategy. Firms are increasingly scrutinised for their compliance with diversity, equity and inclusion (DEI)—many boards will soon be split 50:50 between male and female representation—as well as their ability to provide much-needed social action within communities.

According to the report, around 83% of employees are more likely to consider organisations' contributions to social issues a deciding factor of their employment. Small-to-medium enterprises (SMEs) can take lead from some of the world's largest corporations as 20% of the S&P 500 include DEI metrics in their executive incentive plans.
Governance is visible and changing
Decision-making involves various stakeholders and, with new metrics to take into account, this is shaping the way that businesses are run and how their boards look at their overall operations. Less than half of directors are aware of ESG as a topic of conversation at the board level. That's almost half of senior leaders that must be brought into the fold and become accountable.

The way that businesses meet ESG demand is also changing as six out of 10 directors believe further stakeholders should be incorporated into their decision making. Boards will soon be expected to know the ins and outs of their businesses' ESG strategies and impacts, the trade-off being difficulty to secure investments.
PwC brings industry-tailored ESG insights
ESG strategy is not the same for all industries. Many face different challenges of varying scales, which is where board application becomes critical in driving impactful sustainability developments.

PwC also provides industry-focused insights that are digestible for leaders in this area and the report sections this and makes it searchable by industry and goal.

Read the full report here and search for more great ESG insights.