Sherwin-Williams issues 2020 sustainability report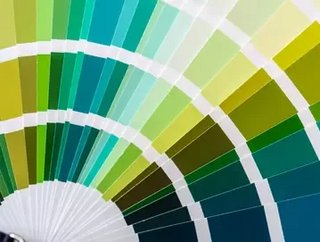 The decorating company has examined progress in their ESG journey and has announced new goals for the future
The Sherwin-Williams Company has issued its latest ESG disclosure: 2020 Sustainability Report: Building in the Good.
Founded in 1866, The Sherwin-Williams Company is a global leader in the manufacture, development and sale of paints and coatings. It is headquartered in Ohio, USA, and has a revenue of $18b. 
This covers inclusion, diversity and equity, as well as the response to COVID-19 and an appendix containing the Sustainability Accounting Standards Board (SASB) Index and the Company's Investor ESG Summary.
Sherwin-Williams sustainability successes
As detailed in the report, recent company achievements include:
Reduced carbon emissions by nearly 17% since 2017

Reduced employee injuries by nearly 50% since 2015

Collected 2.5m gallons of paint for recycling since 2018

Sherwin-Williams has developed the first non-BPA epoxy coatings for food and beverage cans

In addition, the company has developed a powder coating comprised of 25% pre-consumer recycled plastic

The number of sustainably advantaged products accounts for 30% of the product portfolio

Forbes® Magazine

has recognised Sherwin-Williams as one of America's Best Employers for Diversity, New Graduates, Women and Veterans

Strengthened

communities

through employee service on more than 120 nonprofit boards and financial support of more than 800 nonprofit organizations.
"I am extremely proud of our global team's many accomplishments and the progress we continue to make while delivering value to our employees, customers, communities, shareholders and other stakeholders," says John G. Morikis, Sherwin-Williams Chairman, President and Chief Executive Officer. "This report reflects our holistic view of sustainability and an acceleration of our ESG journey, as we introduce new goals and aspirations under a redefined framework."
The company is not stopping here. Building on the experiences of the past few years, Sherwin-Williams has organised additional goals for the future.
Sherwin-Williams sustainability targets for 2030
By 2030, the Company intends to:
Reduce greenhouse gas emissions by 30%

Increase renewable energy to 50% of total electricity usage

Reduce waste disposal intensity by 25%
Through life cycle thinking and a commitment to product stewardship, Sherwin-Williams aims to provide world-class products in a safe and responsible manner.