Sustainability LIVE announces a new sponsor, QTS Data Center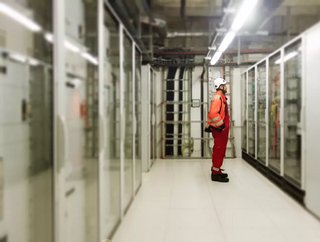 With Sustainability LIVE fast approaching, BizClik Media Group has announced QTS Data Centre as a sponsor of the conference in London in 2022
With issues coming to light, regarding the efficiency of data centres and other large energy-intensive technologies, businesses are looking to innovate and adapt to meet global targets. 
QTS Data Centers wants to make discussions happen around the sustainability of data centres and the necessary trends to follow to decarbonise the use of technology. QTS manages data centres across 10 US states and is committed to 100% transparency of its operations and reduction in its carbon footprint. While providing exceptional solutions for connectivity, colocation and Service Delivery Platforms, the company is also ready to create a more efficient industry and will contribute through its backing of Sustainability LIVE. 
QTS is also addressing some key areas of social responsibility in its strategy as it is conscious of its influences on its employees and communities. To drive its sustainability strategy further, it will invest in its people to encourage more relevant skills and promote leadership. Volunteering is also high on its list of priorities to allow its team to make a positive contribution to society. 
Sign up for Sustainability LIVE! 
To find out more about Sustainability LIVE and keep up to date with the latest speaker and sponsor announcements, click here. 
For more sustainability content, check out the latest issue of Sustainability Magazine. 
Media Partner: Energy Saving Trust
Energy Saving Trust is an independent organisation dedicated to promoting energy efficiency, low carbon transport and sustainable energy use. We aim to address the climate emergency and deliver the wider benefits of clean energy as the UK transitions to net zero.
We empower households to make better choices, deliver transformative programmes for governments and support businesses with strategy, research and assurance – enabling everyone to play their part in building a sustainable future.

For more sustainability insights, check out the latest issue of Sustainability Magazine.