Sustainability LIVE is sponsored by ESG specialist Diligent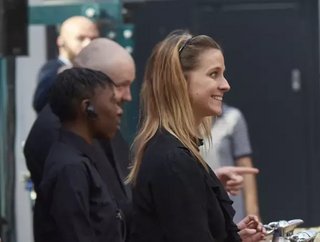 Diligent, a governance, risk and compliance platform provider, has sponsored Sustainability LIVE driving discussions about corporate ESG monitoring
With heightened awareness of risks, ethical influence and environmental practices, businesses can benefit from digital solutions that allow them to monitor these areas. At Sustainability LIVE, we hope to uncover some of the best practices within industries and showcase great insights into corporate governance, risk and compliance (GRC). 
Similar to environmental, social and governance (ESG), GRC is a set of processes and procedures that encourages better business practices for day-to-day operations. As organisations become more aware of GRC, they look to utilise data and intelligence alongside it to improve business performance and create more resilience. 
Diligent, a GRC platform provider, believes that companies could be more successful in sustainable growth. The company is the primary GRC partner for more than 25,000 customers and one million users, and impacts over more than 700,000 leaders in 130 countries. The aim of Diligent's platform is to provide more visibility over GRC and ESG, help businesses leverage automated workflows to become more efficient, maintain regulatory compliance standards, and access real-time reports and insights. 
The significance of monitoring environmental, social and governance
Consumers and businesses become inundated with sustainability goals and science-based targets, but, without the right monitoring and reporting procedures, organisations would have no evidence of their achievements. More importantly, real-time monitoring allows businesses to adjust their strategies to meet set targets. 
As a platinum partner of Sustainability LIVE, Diligent is supporting the show, which will bring together speakers from leading organisations for their insights on ESG, diversity & inclusion, net-zero strategy. 
Sign up for Sustainability LIVE! 
To find out more about Sustainability LIVE and keep up to date with the latest speaker and sponsor announcements, click here. 
For more sustainability content, check out the latest issue of Sustainability Magazine. 
Media Partner: ICTI Ethical Toy Program
The ICTI Ethical Toy Program (IETP) is the specialist responsible sourcing program for the industry, we go beyond compliance audits to provide assurance, eliminate sustainability risks, and offer social impact investment opportunities in the global supply chain. Our cost-effective, efficient, and scalable solutions support businesses to power start or enhance their ESG journey with confidence.