Sustainability Magazine opens vote for Top 100 companies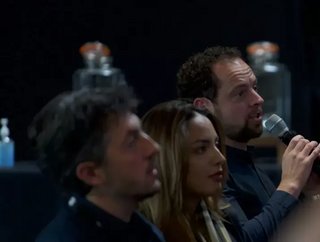 Sustainability Magazine is now accepting votes for the Top 100 Sustainable Companies, to be announced in January, before Sustainability LIVE
While there has been a lot of progress in setting sustainable goals and coming up with ways to reverse the damage caused by the overuse of fossil fuels in industry. But, who will implement these changes for a more sustainable future? 
Leading real-world discussions beyond COP26
At COP26, the biggest sustainability event of the century, leaders came together to put forward their proposals for the much-needed climate action. After an extension period, the conference established targets to enforce responsibility across industries without compromise to livelihoods and as little disruption to economic stability as possible. 
The implementation of ESG policies is a great start to, what will be, a new era for businesses, but this will not prove sufficient without action, analysis and remediation. These companies will have clear strategies for change and the analytical capabilities to measure their emissions, ESG impact, and other sustainability factors that will reduce the rate of global warming. What better way to gain insights than to hear from industry leaders at Sustainability LIVE?
Sustainability LIVE provides real-world insights
At Sustainability Magazine we share stories from the companies leading the shift to a cleaner, greener future, as we know that climate change cannot be stopped without the cooperation of businesses. Sustainability LIVE, hosted by BizClik Media Group, couldn't be better positioned to re-evaluate some of the topics that were discussed in Glasgow over the past two weeks. 
With many speakers joining the lineup, Sustainability LIVE—sponsored by OneTrust ESG—will elaborate on the effects of climate change on different business sectors and we will gain front line insights from the executive and sustainability leaders that follow the COP26 guidelines. 
To find out more about Sustainability LIVE and keep up to date with the latest speaker announcements, click HERE. 
The Top 100 Companies in ESG
The Top 100 Companies in ESG will showcase the companies that have had the biggest impact on environmental, social and governance, and have clear visions for the future that are in line with the Paris Climate Agreement and the stipulations of the COP26 Climate Change Conference. 
We urge the readers of Sustainability Magazine, our LinkedIn followers and other viewers to vote for the most sustainable company, in relation to their ESG commitments, through the dedicated platform. To send in your entry for the Top 100 Companies in ESG, click HERE.