Sustainable development is driven by organisational culture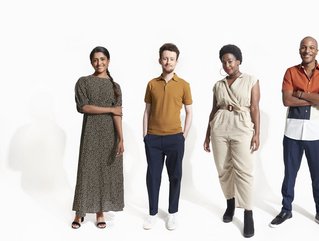 Development starts at the bottom and to determine the success of future leaders, organisations must invest in their sustainable career paths
The majority of business insights are usually obtained from experienced leaders who are driving positive changes within their organisations. But, who will take the reins in years to come? Encouraging young individuals into leadership positions is a crucial step that enterprises must take to ensure the longevity of their operations. This discussion goes hand-in-hand with the increasing emphasis on social responsibility within businesses.
While more organisations are taking steps to become inclusive, this begins in the hiring process. Circl, offers an inclusive leadership training programme to level the playing field for minority groups and under-represented young people, as it truly believes anyone can become a leader.
In conversation with Charlie Stainforth, Co-Founder and Chief Executive Officer, and Meenal Patel, Head of Growth at Circl, we were graced with thought-provoking discussions around the current employment landscape, the importance of diversity and inclusion in hiring, and how the organisation empowers both young leaders and industry professionals from all backgrounds.
A catalyst for social and business development
As one of the Circl founders, Stainforth had a significant input into how the organisation has developed. Working alongside Adrain Blair, Co-Founder and Chair of Circl, he approached the business with his past experiences in mind. He told us about how he "worked in the social sector with underrepresented young people and got to know lots of different individuals who had really challenging circumstances, but were so capable."
"I found that building an organisation around supporting those young people, to make an impact on professionals and organisations that they are going to be the future leaders of, is not only a good thing to do, but a necessity."
Experiencing significant growth since its founding, supporting large companies like Google, McKinsey, Meta and Uber, Circl introduced Patel to the team to bring a new perspective from her background in leadership for Barclays and JP Morgan Chase & Co.
"One of the things that I always remember is when I was making the decision to potentially move and follow my own passions and dreams — wanting to create more impact — I almost didn't make that decision. I almost didn't go and do that because I felt this burden of responsibility around how I was representing so many people who looked like me and where they could get to in their careers," Patel says. "It's not just about hiring more diverse people. It's about creating environments that allow them to flourish."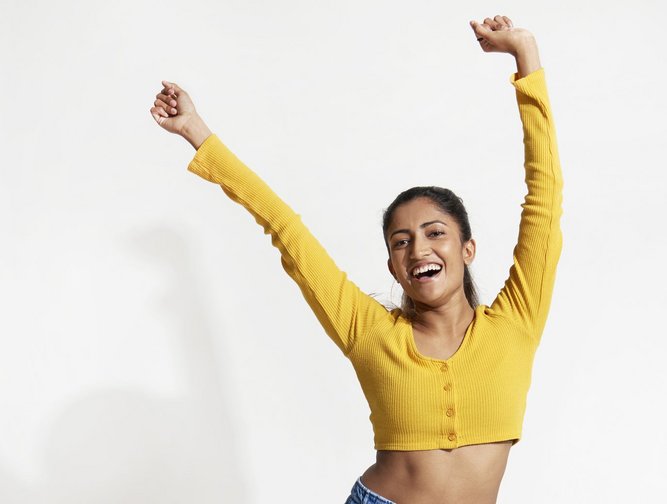 Inclusive leadership requires a new perspective
'The action or state of including or of being included within a group or structure'; the definition of inclusion already forms a statement for businesses to follow. Circl's approach to leadership is centred around providing coaching skills to individuals — whether they are experienced professionals or new to leadership — to bridge the talent gap, which proves to be beneficial for both the Gen Z workforce while also showing positive commercial implications.
Patel explains that Circl has worked with many organisations with their initial queries being: "How do we retain talent? How do we develop and invest in our people? And how do we improve on the diversity and inclusion piece?", cementing the fact that businesses are conscious of their social responsibilities and are committed to making meaningful changes.
So, how does Circl approach this? The Circl inclusive leadership programme puts professional leaders together with young individuals — usually from underrepresented groups — to breed creativity and provoke new perspectives that can be applied to their everyday working lives. "We help organisations build more inclusive cultures by giving their leaders the skills and experience to be inclusive. We do that by training them up on inclusive coaching skills, which is all about helping people find their own solutions to their answers," says Stainforth.
He explains that "at some companies, they already have leadership academies and it won't surprise you that a lot of those leadership academies focus on inclusive leadership. We provide the coaching skills element to that with young people, the future leaders, being the core aspect of that coaching skills programme."
The organisation has also found that growing firms — such as groups like Mention Me and Trustpilot — are implementing the programme on a quarterly basis to embed inclusivity into their daily operations. Meanwhile, large corporations benefit from the applicable skills that employees gain from the programme, which allows leaders to implement what they have learned and develop their roles.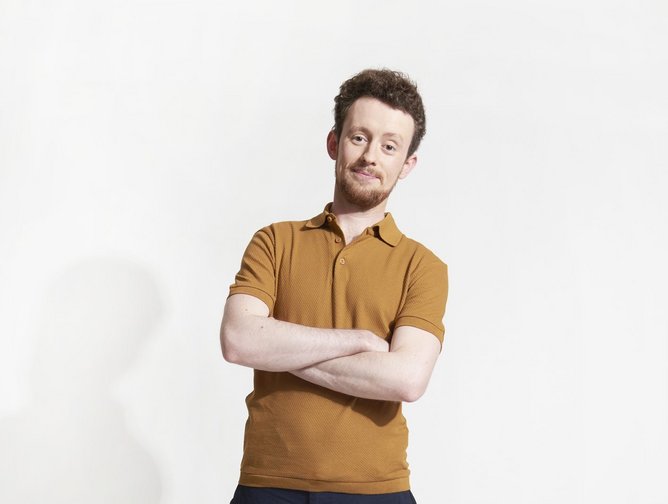 Queue the 'Circl Match'
The accredited programme, recognised by the Association for coaching, sees groups of 20 leaders from an organisation — predominantly middle managers — paired with 20 'future leaders' with shared interests, from outside the company, to participate in a series of online workshops with an accredited executive coach. This process is called the Circl Match, which is geared towards openness and allowing both professionals and young individuals, in preparation for — or the early stages of — their careers, to learn from each other and leverage their perspective differences.
"We get the young person to coach the professional on what their challenge is and the professional has to be vulnerable and open, which is a core skill of being inclusive. By saying my challenge right now is that I've got a big issue with my boss and I'd love to have some coaching from you 18-year old, young future leader on how to deal with that'. And that young person doesn't need to have any experience of dealing with a difficult boss, but they can use the skills they've just learned as an equal on the programme to coach that manager on the challenge. Then they switch roles and the manager coaches the young person on their challenge," Stainforth says.
Patel say, "It really shifts your perspective. It opens your mind about the capabilities of people younger than you about the capabilities of people from all these different backgrounds."
"When you are coaching this young person through their challenge, you are then getting another perspective shift in terms of people are being moved out of their lived experience into those of individuals from underrepresented backgrounds. You're suddenly getting an insight into a world that you're never normally exposed to."