Sustaira's Vincent de la Mar brings tech to sustainability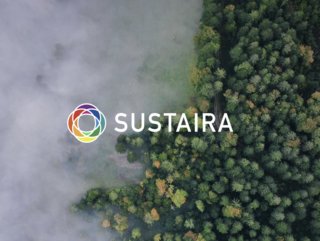 Sustaira offers firms an All-In-One Sustainability Platform, and its founder Vincent de la Mar is passionate about bringing cutting-edge technology to ESG
Sustaira is a sustainability management company that combines "cutting edge technology and sustainability" into its All-In-One Sustainability Platform.
The sustainability solutions offered by the company include Sustainability and ESG Goals & KPI Tracker, Sustainability Supplier Management, and Carbon Footprint, Waste and Emissions Calculators, among others. Sutaira's sustainability platform went online in October last year.
Sustaira recently launched the beta version of the Sustaira Sustainability and ESG Application Platform on April 5 this year. Despite its flagship service still being in the beta stage, the company has recorded deals with a number of organisations "of all sizes, in different regions, and within a variety of industries".
From their recent release, these include Siemens Canada, renewable energy solutions provider Inovateus Solar, Xavier University of Louisiana, and manufacturer Logistick. Previously, the company also announced partnerships with Siemens Digital Industries Software, and low-code application platform Mendix.
Making ESG disclosure easier through Sustaira platforms
Sustaira emerged in a world where companies are pressured by "the changing regulatory ESG disclosure requirements" to take a new approach to how they operate. Sustaira argues that "disruptive mandatory ESG reporting announcements" in many parts of the world have given birth to "the need for agile software in this domain".
"We see a growing pressure and urgency for organisations to disclose their ESG data, both quantitative and qualitative," said Sustaira founder and CEO Vincent de la Mar. "This goes beyond environmental impact and addresses social topics, such as Diversity, Equity, and Inclusion.
"The SEC's recent announcement will cause a ripple effect among not only the larger, but also small and medium enterprises to provide the necessary transparency. That being said, we also see growing pressure from the younger generation of talented employees. Going beyond the shareholder and truly outlining ESG goals, measuring Sustainability KPIs, and taking action are a must-have in this next chapter of running a successful organisation."
How Sustaira's services across the ESG spectrum
Sustaira offers automation of the generally "error-prone manual processes and Excel spreadsheets" and says its platform can help companies produce accurate sustainability reports and translate them into actions by bypassing their "rigid core systems" that are hindering them from keeping up with the current sustainability updates.
Sustaira's services offer a broader portfolio as they are extended beyond the environmental aspect of ESG to Social and Governance topics. Through its partnership with Menix, the company also provides "highly flexible customization options, seamless integration capabilities, and overall agility" in their apps and platform through a "building block approach".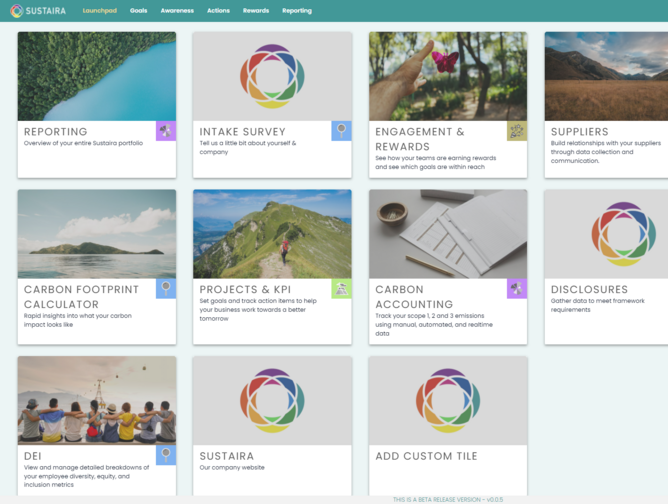 Sustaira's low code approach lets users rapidly integrate, customise, and extend their "menu of pre-built sustainability and ESG apps and building blocks" in their apps and platform. Other services include "custom sustainability web and mobile app delivery with an agile methodology", alongside sustainability and ESG consulting "with a network of highly experienced partners".
"I'm incredibly grateful and proud of this milestone," de la Mar said about the company's latest beta app release.
"Our team is doing amazing work that truly has an impact and that's highly rewarding and satisfying. We're moving very quickly and are looking forward to collaborating with organisations taking action and setting the example for many others."