Tado, LG Energy and Impossible all set for monster 2022 IPOs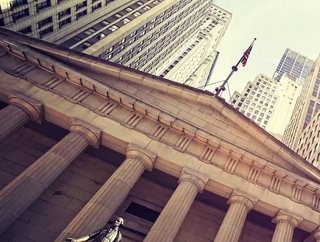 German smart home startup Tado, South Korean battery maker LG Energy Solution, and agritech Impossible Foods all set to go public at huge valuations
ESG companies, green tech startups, digital platforms and sustainable consumer and business products are driving a trend in big listings. 
South Korean battery maker LG Energy Solution is already oversubscribed for its IPO, German smart home startup Tado, which is backed by Amazon, has announced it will soon go public through a special purpose acquisition company (SPAC) deal, and agritech firm Impossible Foods has said it will go public after years of generating buzz. 
Battery maker LG Energy Solution to become South Korea's biggest-ever IPO
South Korea's largest chemical company and a leading EV battery supplier, LG Chem, announced plans for its battery division, LG Energy Solution, to go public. 
LG Energy Solution applied for preliminary approval of South Korea's biggest-ever listing. According to IFR, it would be worth around up to US$12 billion.
LGES and the Korea Exchange announced the application for approval of the IPO on Tuesday. The top electric vehicle (EV) battery makers said the IPO was planned for 2021, but it has yet to confirm its size. A US$10 billion IPO would be more than doublethe 2010 IPO of Samsung Life Insurance at 4.9 trillion won (US$4.39 billion). 
The announcement's timing, amid an explosion in global EV sales, seems well planned.
Agritech Impossible Foods to IPO at US$10bn+ valuation
Last year, Impossible Foods became one of the highest-funded agritech startups in the world after raising $700 million across two rounds, according to AgFunder data. The company recently released several new products, including plant-based sausages, chicken nuggets, meatballs, and ground pork. 
It sold its products through 22,000 grocery stores and 40,000 restaurants in 2021. 
It was reported in November that the company was preparing to go public in 2022 with a total valuation of over $10 billion. 
Smart home startup Tado latest to announce plans for IPO
Tado specialises in smart thermostats and recently moved into flexible "time of use" energy tariffs based on load-shifting technology.
German SPAC entity GFJ ESG Acquisition, which focuses on sustainable technologies, said it would combine with Tado, after which it will list the new company on the Frankfurt exchange. Both GFJ and Tado are currently working on the PIPE transaction. When complete, it is thought Tado will be valued at €450 million ($514 million). The resulting body will continue to operate under the name Tado.
Tado has yet to disclose how much the company will raise in the listing and when it is expected to take place. However, a spokesperson representing Tado said that it would likely take place in the first half of 2022. 
Thought to be worth north of US$500 million at its eventual listing, Tado is relatively small in the world of sustainability-driven IPOs, but remains a platform for enormous growth. 

• Join global business leaders and sustainability experts taking meaningful action at Sustainability LIVE, held at Tobacco Dock, London, 23-24 February 2022. Register to attend today! Click here to learn more.