Tech Machindra recognised as most sustainable IT company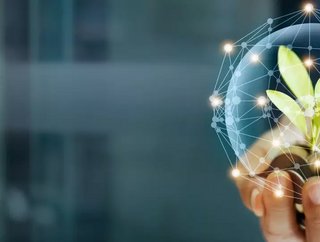 The S&P Dow Jones Sustainability Indices has given Tech Mahindra the gold standard for its environmental, social and governance commitments
As mentioned in a previous article about Moncler, the Italian luxury fashion brand, the S&P Dow Jones Sustainability Indices (DJSI) is the gold standard for some of the most sustainable organisations. The DJSI is one of the world's most widely recognised indices for environmental, social and governance (ESG) and has confirmed that Tech Mahindra, a company that offers a large portfolio of services, from cybersecurity and data analytics to business excellence. 
Thanks to the DJSI, Tech Mahindra was ranked as the top IT company in the world for prioritising ESG, which it declared over a decade ago. 
We, at Tech Mahindra, have made sustainability the fulcrum of all our activities. Our journey towards sustainability started more than a decade and a half ago. We were amongst the few organisations that prioritised ESG at an early stage and recognised the importance of business profitability with sustainability', Sandeep Chandna, Chief Sustainability Officer and Chief Customer Officer of Tech Mahindra—a speaker at Sustainability LIVE 2022—told the Economic Times. 
'The leadership position in the DJSI World index is a testament to our commitment towards sustainable practices and principles. As a company with purpose, not only have we stressed the environmental aspects of ESG, but have also given due importance to the Social & Governance factors. We believe that with ESG principles built into our core strategy, we can mitigate risks and drive profitable growth while creating a positive societal impact', Chandna says. 
As it aims to reach net-zero carbon emissions by 2030, Tech Mahindra has worked alongside medium and long-term targets approved by the Science-Based Targets Initiative (SBTI). Working towards these goals, the company hopes to save energy, encourage digitisation and automation across its operations and encourage more collaborative working. 
According to Manjit Jus, Global Head of ESG Research and Data at S&P Global, 'We congratulate Tech Mahindra for being included in the Dow Jones Sustainability Index (DJSI) in both DJSI World and DJSI Emerging Markets categories. A DJSI distinction is a reflection of being a sustainability leader in your industry. The record number of companies participating in the 2021 S&P Global Corporate Sustainability Assessment is [a] testament to the growing movement for ESG disclosure and transparency'. 

For more sustainability insights, check out the latest issue of Sustainability Magazine.