Tech worker shortage among key findings of GETI 2022 Report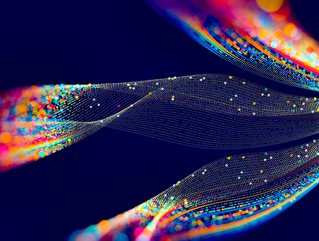 The annual Global Energy Talent Index report gives an overview of the energy industry, and this year has highlighted a shortage of skilled tech workers
According to a report from Airswift and Energy Jobline, the energy and mechanical engineering industries are facing a shortage of skilled tech workers, which means recruiters throughout all energy markets are now more willing to seek expertise beyond their company rather than hiring in-house.
Airswift and Energy Jobline conducted interviews with industry leaders and conducted a survey of 10,000 energy specialists and recruitment agents in 166 nations throughout five industry sub-sectors: oil and gas, renewables, power, nuclear, and petrochemicals.
A shift in talent recruitment and employee retention
One of the report's findings is that most professionals believe before hiring external talent, renewables companies should help bolster their own skills to deal with a changing energy shift by emphasising professional development, retraining, and mentorship programs for current employees.
For other companies, automation is their new method instead of traditional recruitment or training their existing workforce. The aforementioned energy industries, petrochemicals, oil and gas, and renewables, are now more likely to adjust their skill sets to a new energy transition through AI and automation instead of mentoring current employees or recruiting.
The focus on outside hires over developing talent may also jeopardise talent management, with career advancement the primary motivator for the majority thinking of leaving.
The report also said over three-quarters of energy professionals would consider moving to another sector in 3 years, and the majority of potential career changers in oil and gas, power, and nuclear would shift to renewables.
Companies may consider enforcing policies and practices to attract top talents
According to Janette Marx, CEO of Airswift, renewables companies are primarily vying for tech skills in their own industry, rather than developing in-house talent or recruiting from outside sources.
She suggested that businesses could attract top talent from other industry sectors by providing fast-tracked promotions and the opportunity to push sustainable energy innovations such as floating wind systems, with career growth and excellence being the driving forces for career changers.
Renewable energy companies could also provide more international exchange chances and project-based work to entice a globally mobile workforce interested in moving for professional advancement.
Energy professionals take into account companies' ESG initiatives
Concerns about climate change have been identified as a key driver, with more than 80% of professionals among all industries stating that ESG (Environmental, Social, and Governance) has become a variable that determines their decision to either join or leave an energy company.
Plenty of renewables workers, on the other hand, have migrated to conventional sectors such as oil and gas in the last 18 months. In addition, half of the professionals in fossil fuel segments said their organization's ESG policies were adequate, suggesting that recent decarbonisation endeavours are actively helping in increasing employee retention and recruitment in traditional energy sectors.
The power, petrochemical, and renewable sectors were just as likely, if not more likely, to seek digital skills outside of the sector than other energy sectors. According to the GETI report, 30% of professionals across all sectors identified new digitally-enabled knowledge and abilities as the most promising opportunity for their industry in the next three years.
Due to the accelerating energy transition, technical skills are now regarded as the most important for developing a versatile, future-proof renewable labour pool, and engineering is the most in-demand technical skill among recruits.
Moreover, green energy salaries are increasing as a result of the skills shortage. 40% of professionals report a salary increase, up from 35% last year, and 61% anticipate a higher salary within the next year.