University of Sussex Strives to be World's Most Sustainable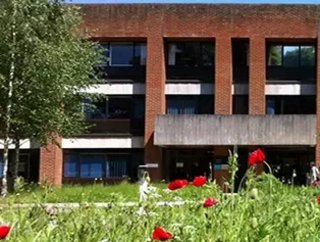 Sustainability magazine looks at the University of Sussex's sustainability efforts so far and how it strives to become the most sustainable in the world
You don't have to spend much time in the county of Sussex to recognise its commitment to sustainable development. Not only is it home to the city of Brighton—which is considered the most diverse and inclusive city in the UK—its University is also committed to achieving sustainability across the county. 
The University of Sussex is committed to becoming the most sustainable university in the world and has laid out its plans in the Sustainable Sussex strategy. Although this may seem like a bold statement by the Southern Sussex-based university, it is well on track thanks to its previous sustainable actions, which students are encouraged to get involved in. 
The university will improve on its previous sustainability achievements, including:
Being the first UK university to introduce an aerobic digester for food waste. 

It has the largest on-campus solar facility compared to all universities in the UK.

It has significantly reduced the number of disposable cups use via its innovative hot drink pricing scheme. 
University of Sussex Sustainability Objectives
There are four main areas, which the university will expand upon—based on sixteen key aims and an intricate action plan:
Vice-Chancellor of the University of Sussex, Professor Adam Tickell, has discussed more on the sustainability practices of the institution. 'Our ambition is simple and clear: to be one of the most sustainable universities in the world. To achieve this, we will show global leadership in all forms of environmental, social and economic sustainability', says Professor Tickell. 
'Universities exist to answer the big questions – and there is no bigger question than how we build a sustainable planet. This is the greatest single challenge facing humankind and this strategy puts sustainability right at the heart of everything we do'. 
Ensuring a high level of social, environmental and economic sustainability through its Sustainable Procurement Principles Framework. 

Making sure at least 80% of the university's fresh produce comes from local sources—with the potential for reducing beef and lamb produce—and piloting a food sustainability traffic light system. 

Expanding biodiversity contributions by creating bee hotels, butterfly banks, orchards, therapeutic gardens and areas of passive rewilding on campus.

Investigating the possibility of electric vehicle transport, scooter and bike charging; and exploring the potential for an ultra-low emission vehicle leasing scheme for staff.

Investigating the possibility of alternative energy infrastructure to eliminate the use of fossil-fuel-derived sources of energy. 
'Our ambition is for our sustainability strategy to be a living, breathing vision powered by our staff and students', says Professor Tickell. 
'The University has already shown leadership within the UK HE sector in to make considerable progress in some key areas. But we are determined to do more and this strategy provides us with the way ahead to take on the significant challenges ahead. [...] As COP 26 makes clear, we need to build back greener from the Covid pandemic and so now is the time for the University to really renew our already strong sustainability ethos'.