Vodafone's Commitment to Net-Zero Energy Procurement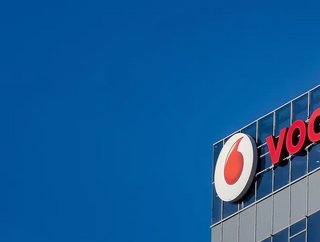 Sustainability magazine takes a look at Vodafone's announcement for UK energy sourcing and its commitment towards net-zero global energy procurement
The mobile network provider, Vodafone, announced its planned support for environmental causes to take effect across its UK operations. The technology giant plans to eliminate all of its carbon emissions, as a result of its UK presence, by 2027. This comes as part of the organisation's commitment to invest in electric vehicle (EV) technology and update its agreements with its suppliers based on environmental factors. The company announced this target at the Reinvent conference, where it also announced a new flexible mobile service and a social initiative that Vodafone intends to implement by 2022, which involves connecting one million people around the world who live in digital poverty.
In November 2020, Vodafone committed to gaining net-zero status across all of its global operations by 2040. However, this is expected to hit the UK much sooner, as the company aims to be net-zero in the UK within the next six years. The company also announced it would provide its European network with 100% renewable electricity from July onwards. 
By July 2021, around 80% of the energy used by Vodafone network operations will be acquired through power purchase agreements (PPAs) and renewable tariffs. Most of the remaining 20% of its electricity sources will be covered by renewable energy guarantees of origin (REGO) certificates to facilitate sustainable procurement through landlord-owned facilities. All remaining energy will be procured through the use of onsite solar panel installations.
How Will Vodafone Achieve Net-Zero?
Vodafone is working with Mitie, a facilities management firm, to reduce its carbon footprint. The aim of the partnership is to reduce the firm's carbon footprint by 25,000 tonnes over the next three years while also saving the company £10mn through its implementation of energy improvements to its buildings. The project is expected to save around 100GWh of energy for this period - equivalent to the energy consumed by 65,000 people for one year. 
The company will also make the conversion to battery-electric power across its fleet of cars and vans - within its 2027 deadline. It will also revise its current supply chain agreements and update its supplier contracts to suit its sustainability strategy, including environmental policies governing carbon emissions, renewable energy usage, the reduction of plastics, and product lifecycle management.