WFHomie explains why employees struggle on Blue Monday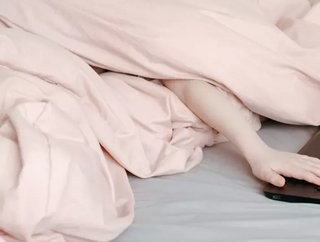 The CEO of WFHomie, Pavla Bobosikova comments on Blue Monday and why it is the most difficult time of year for many employees
The current organisational structure accommodates many employees that work remotely. Blue Monday is known as the most difficult day of the year for employees, but how does affect remote workers and how can organisations support them? 
Blue Monday is a term used to describe the third Monday of January, which is a day when employees typically feel at their lowest in terms of mood and productivity. While remote working has improved aspects of peoples' lives, there have been implications for many as they become more prone to loneliness and disconnection from their companies. 
Human resources (HR) leaders have been battling with multiple employee mental health and well-being concerns as a result of the coronavirus pandemic, which has led to the formation of organisations like WFHomie, providing solutions for engaging with employees in a work-from-home setting, which the company does through its dedicated platform that. The platform allows businesses to maintain connections with their staff and streamline the onboarding process in a remote working environment. 
What causes Blue Monday? 
According to Dr Cliff Arnall, a Cardiff-based psychologist, Blue Monday is a result of a series of factors, including the change in weather, financial stress after the holiday season, failure to meet personal New Year's resolutions, as well as a general lack of decisiveness and motivation.
Pavla Bobosikova, Chief Executive Officer and Co-Founder of WFHomie, says, 'Employers should be proactive about championing mental wellness and helping their team members prevent burnout and fatigue. 
'It's not easy to get the momentum started after the holidays. Blue Monday is a symptom - the disease is weak company culture, health and wellness programs, and coaching support systems. These gaps, in turn, cause low employee engagement and fuel the vicious cycle of employee burnout, disengagement and ultimately resignations'.  
So, how can technology help to overcome the Blue Monday feeling? 
WFHomie develops an intuitive remote working platform
Throughout the pandemic, technology organisations have improved the way that platforms are used to allow individuals to connect effectively as they work. The aim of the WFHomie platform is to enable informal culture-building and engagement among workers. The platform provides activities for teams to allow them to reconnect or ease the process of onboarding a new member, including things like the virtual icebreaker. 
WFHomie is also equipped with analytics that monitors previous connections among employees to learn the best practices for attracting and retaining talent, which not only develops the culture of the current workforce but also brings in new members that are likely to remain in the company. Employing solutions like these will allow business leaders to better manage the health and well-being of their employees while leveraging their ability to work remotely. 
For insights on remote working and organisational structure, check out the latest issue of Sustainability Magazine. 
• Join global business leaders and sustainability experts taking meaningful action at Sustainability LIVE, held at Tobacco Dock, London, 23-24 February 2022. Register to attend today! Click here to learn more.