Will China commit to new year sustainability change?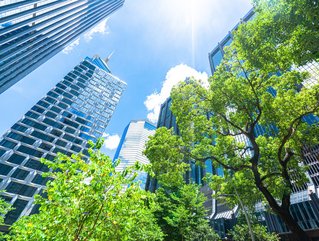 With China celebrating the new year, what might 2022 look like for the country as it faces significant challenges to comply with sustainability initiatives
While most countries come to the end of the first month in 2022, the 1st of February marks the New Year in China and the nation will be celebrating before returning to a new era of sustainability in the country.
Up until now, China has acted upon some of the United Nations (UN) Sustainable Development Goals (SDGs) to tackle serious concerns within the country and will continue to do so in the new year. Sustainability doesn't simply mean reducing emissions and less destruction of the natural world, but as environmental, social and governance (ESG) become key focal points across the globe, countries must support their people.
This is something that China has taken very seriously over the years and, as a result of its actions, has raised 98.99 million rural residents above the national poverty line. This fits quite nicely into SDG numbers one, two and three: no poverty; zero hunger; good health and well-being.
China's sustainable development in 2022
While we applaud the country for its efforts to raise its level of wealth, there are many aspects of sustainability that will require addressing over the coming years. According to the World Economic Forum (WEF), around 65% of China's gross domestic product (GDP) is at risk due to nature loss and other environmental factors. While economic growth has created a general increase in wealth, this changing consumer behaviour, which could be detrimental to the environment if current trends remain.
To build on its past successes, China now hopes to develop its sustainability through Beijing's sustainable development strategies. The party and state leader, Xi Jinping previously declared its ambition to become carbon-neutral by 2060, which is perhaps the most significant endeavour of industry with China being one of the most pollutant countries in the world. Nevertheless, Beijing commits to a few goals that it aims to achieve by 2030:
To increase its share of fossil fuel alternatives above 25%
To avoid an increase in CO2 emissions
Reduce its carbon intensity per unit of GDP by 65% or more
Increase forest stock by 4.5 billion square metres
• Join global business leaders and sustainability experts taking meaningful action at Sustainability LIVE, held at Tobacco Dock, London, 23-24 February 2022. Register to attend today! Click here to learn more.