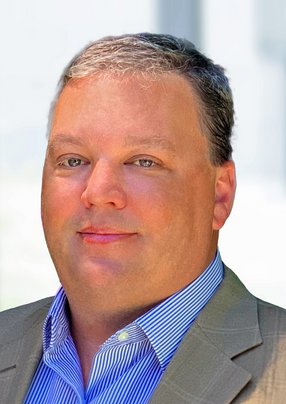 5 minutes with: Craig Coulter
Advanced Manufacturing & Mobility Sustainability Leader at EY
Craig Coulter, Advanced Manufacturing & Mobility Sustainability Leader at EY, discussed the steps manufacturers can take towards a circular economy
Can you explain the concept of circular market opportunities and how they can benefit manufacturers?
For manufacturers, the circular economy is a framework focused on transitioning current value chains – the 3 Rs (reduce, reuse, recycle), which are the primary outcomes for products and materials produced. The financial opportunities for manufacturers are enormous.
As economies shift, they increasingly focus on outcomes placing value on not just how a product performs, but the design, the source of the materials, the energy usage, and whether it can be reused or recycled. Manufacturers that successfully incorporate circularity throughout their product lines will have a significant advantage over competitors.
Strong corporate circularity will also mitigate oncoming risks. From material sourcing and regulatory compliance to new generations of workers expecting sustainability to be core to the business they work for, embedding circularity will help manufacturers withstand rapidly changing market expectations.
What are some strategies that manufacturers can use to shift their business models to a circular economy?
Successfully incorporating circularity into manufacturing is not easy. It requires adapting corporate culture to ensure expectations meet the outcomes that I described above while continuing to meet stakeholder expectations.
I encourage clients to start with a pilot programme, whether it is a single product, product group, or facility and to bring together a multifunctional team to collaborate closely through the entire effort. Business modelling, sourcing, product design, engineering, manufacturing, marketing, etc. must all come along for the ride.
Manufacturers that take this step will likely have strong corporate sustainability teams, which should be leveraged extensively. Their experience is invaluable, as they usually come from functions across their enterprise and have been focused on the outcomes we are looking to achieve.
Throughout the pilot, digital capabilities and access to data are key. To implement circularity successfully, non-traditional data that doesn't always sit in the ERP is critical. And, while this data may exist somewhere, it may not be easily accessible. As we all know, while the advantages of implementing digital technologies are massive, implementations are often unsuccessful. But circularity pilots are yet another reason to take the plunge and start enabling more digital capabilities.
What role do innovation and technology play in transitioning to a circular economy in manufacturing?
We cannot discuss a successful manufacturing transition to circularity without a foundation of innovation and technology. Digital capabilities are essential to a circular transformation. Manufacturers need to incorporate ESG data throughout the product development lifecycle to assess the potential benefits of making a circular transition.
According to the WEF, bringing digital technologies to scale could reduce emissions by up to 20% by 2050 in the three highest carbon-emitting sectors: energy, materials, and mobility. According to EY-Parthenon Digital Investment Index 2022, 26% of senior executives have reported a positive impact from the digital investments made in 2021 in addressing ESG challenges, while 23% see sustainability as the top operational goal for the company's digital investment over the next two years. Put simply, manufacturers' efforts to digitise their business – which is ongoing – will directly lead to sustainability benefits.
In my opinion, innovation is the critical circularity consideration for manufacturers. Most of EY's clients are quite capable, excelling at core innovation. But circularity often requires adjacent or disruptive innovation thinking and capabilities, and this is where many of our clients are stuck in making that leap.
What potential challenges do manufacturers face when implementing circular economy practices?
The biggest challenge is aligning circular principles with a company's strategy, vision and culture. It is one thing to establish internal corporate ESG goals and take reasonable steps to meet them. It is entirely different to adapt a corporate or product line strategy and bet that a circularity-based business model will meet shareholder expectations.
The best way to pull that strategy together is to break another big challenge manufacturers face: silos. As you read this, somewhere in the world a controller at a manufacturing company has pulled a team together to assess how to successfully report against the Corporate Sustainability Reporting Directive (CSRD), which will go live in a few years.
At the same time in the company, a business unit leader has just chosen a consultant to assess and update processes and procedures at one of their manufacturing plants. It is unlikely that the contract scope will include any updates to capture environmental data which the controller may find critical to their CSRD reporting. This is a relatively simple sustainability reporting example, but it is very challenging for many companies because sustainability and circularity force companies to break down existing norms and communication channels.
Now extend that to circularity, where inputs are needed that will extend not only across the enterprise but upstream and downstream, too. Again, I suggest starting with pilots, and, once lessons are learned, form a Centre of Excellence that has direct support from senior leadership, documenting and sharing best practices as the manufacturer transitions.