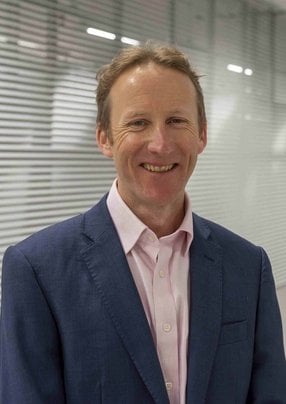 Adam Eaton
Executive Group Director at Global Switch, London

Global Switch's London Campus located in the Docklands, the capital's premier connectivity hub, is home to the world's leading networks and cloud on-ramps
Global Switch is an owner, operator and developer of large-scale, carrier and cloud-neutral, multi-customer data centres across Europe and Asia-Pacific. Founded in 1998, Global Switch is one of the highest credit-rated data centre companies in the world with investment-grade credit ratings from Fitch Ratings, Moody's and S&P Global Ratings.
Global Switch's portfolio compromises 13 world-class data centres that house a myriad of organisations seeking high-specification technical space for their mission-critical equipment.
Matthew Winter, Chief Design Officer at Global Switch, joined Global Switch in 2014 and has progressed through several roles, including Engineering Director and Group Projects Director before being promoted to Chief Design Officer in 2020. "In my role, I am also a member of the executive committee and chair our ESG committee," he says. "Our ESG report we published last year highlights our vision to become one of the leading sustainable data centre operators in the world."
Sustainability is a fundamental part of Global Switch's business, which is continuing to reduce its carbon footprint across its global portfolio. All new European developments target a minimum of BREEAM 'Very Good' with a PUE of less than 1.2 and all Asia-Pacific developments target a minimum LEED 'Gold' with a PUE of less than 1.4, as well as other local sustainability certifications.
Global Switch's London campus, in particular, has been subject to a number of energy efficiency initiatives.
Adam Eaton, who is Executive Group Director for London, is responsible for running Global Switch's London Campus. "As the Group Executive Director for London, it is my responsibility to ensure our sales and operations are delivering high levels of customer engagement while ensuring the campus runs smoothly and safely," he says.
The Global Switch London campus was established in 1999 with the redevelopment of the historic Nick Grimshaw-designed former Financial Times newspaper printworks, creating the London North data centre, explains Eaton.
"The campus grew in 2002 with the launch of the 12-floor, purpose-built London East data centre," he says. "The campus is fantastically positioned, only a stone's throw from the financial district of Canary Wharf as well as the City of London and is located on the site of London's earliest network and connectivity hub.
"In terms of performance, Global Switch has run data centres on the London campus for nearly 25 years, developing a wealth of knowledge and experience that has permeated through an operations team that has a pinpoint focus on health and safety and operational performance."
With ESG an essential focus for the majority of organisations globally, Global Switch is continuing to reduce its carbon footprint across its global portfolio.
"We have set a target to purchase 100% renewable electricity across all our data centres by 2030 for both our infrastructure and the customer IT load and in 2022 we purchased 78% of renewable energy against our total electricity consumption," says Winter. "We are presently reviewing a science-based target with the aim of limiting temperature to 1.5℃ based on an ICT sector methodology for Scope 1 and 2 to achieve a near-term target for 2030 and so we are well on our way to achieving this. Our next challenge is to further understand our Scope 3 emission reduction and we need to work closely with our partners to achieve this."
With increasing scale, Global Switch continues to evolve and the near future will see an even greater focus on ESG responsibilities. "We continue to evolve our operational processes to drive an ever-evolving ESG strategy and our comprehensive development and redevelopment programmes will ensure that, over the next period, the business focuses on many of the topics that are front of mind in the world."
Read the full story HERE.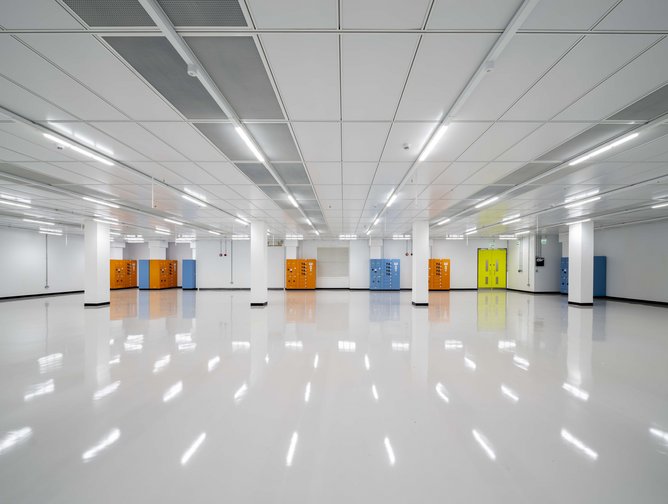 Global Switch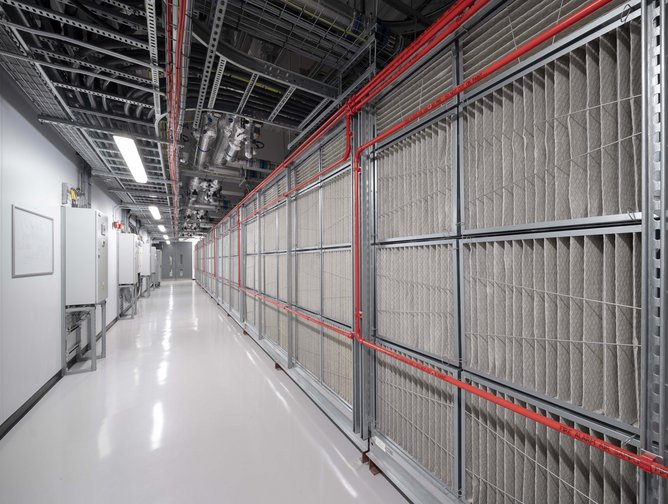 Global Switch