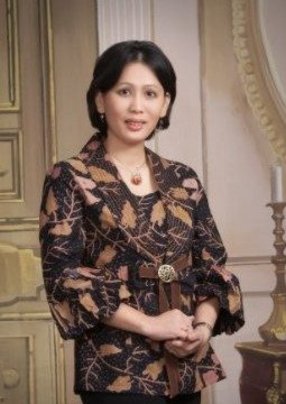 Lucia Karina
Public Affairs, Communications & Sustainability Director at Coca-Cola Europacific Partners Indonesia and Papua New Guinea

Coca-Cola's iconic bottles are internationally recognised, but Coca-Cola Europacific Partners aims to implement a more sustainable purpose for used bottles
Coca-Cola was first sold as an alternative to alcohol by former Confederate States Army veteran and pharmacist John Stith Pemberton, in Atlanta, 1892. The popular drink can now be found all across the world.
For Coca-Cola Europacific Partners, Indonesia and Papua New Guinea, Lucia Karina is the Public Affairs, Communication and Sustainability Director. In her role, Karina is passionate about implementing sustainable strategies, utilising green energy, and working together with stakeholders to support local communities.
"We embed our sustainability initiatives into our activities," explains Karina. "Not only for the supply chain section, but also on the commercial side. This forward strategy consists of water management, sustainable packaging, the climate, our society and the supply chain. We are also looking at how we can reduce the sugar content in our drinks."
Coca-Cola's sustainable packaging
For Coca-Cola Europacific Partners, sustainable packaging is one of the key topics on the agenda.
"When we are talking about sustainability, our strategy in Indonesia is to reduce the plastic content in our packaging – that's number one," explains Karina. "I can't say that it is simple, but it is focused!"
The company is also working to implement a reuse or recycle policy, to minimise the volume of Coca-Cola products going to landfill.
"We are removing unnecessary and hard-to-recycle packaging. We want to make sure that 100% of our packaging actually is recyclable."
Coca-Cola has increased the recycled content in its packaging to reduce the use of new material, including plastic made from fossil-fuels. In Indonesia, the company joined with Dynapack Asia in a joint venture to build a PET recycling facility, with a capacity for 25,000 tonnes every year.
"In Indonesia, we also built the social foundation Mahija Parahita Nusantara. This is a non-profit foundation with which we work to improve the lives and welfare of the waste pickers that work in these communities. We want to ensure that we increase the quality of the collection for the feedstock of the Amandina Bumi Nusantara recycling PET."
Coca-Cola works with the local government to ensure that all the stakeholders understand the standard stakeholder responsibility, working together hand-in-hand to address the collection of waste and the infrastructure challenges in waste management. "We educate, facilitate training and also conduct workshops to build this capability," says Karina. "Our approach with the waste-picker community is not only to increase their welfare, but also try to educate them."
Coca-Cola also plans to build a school for the children of waste pickers.
"It's a long journey, but my personal belief is actually that we can do it, as long as we can work together with all the stakeholders," says Karina.
Sustainable partnerships
In Karina's experience, the key ingredient to a successful partnership is to have the same core principles.
"I think that's number one, to have the same principle. For us, it was on sustainability and Human Rights. At Coca-Cola Europacific Partners, we believe that if we are going to grow, we have to grow together. In order to do that, we need a partner that has integrity and who can offer a new solution to help us achieve our future objectives. That is, I think, for me, most important."
Read the full story HERE.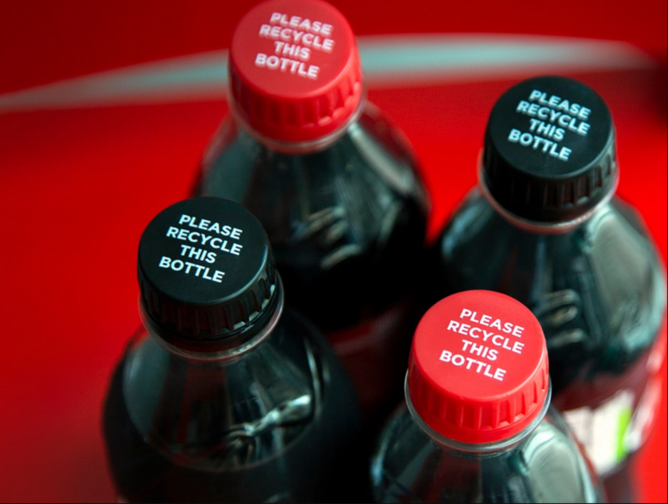 Coca-Cola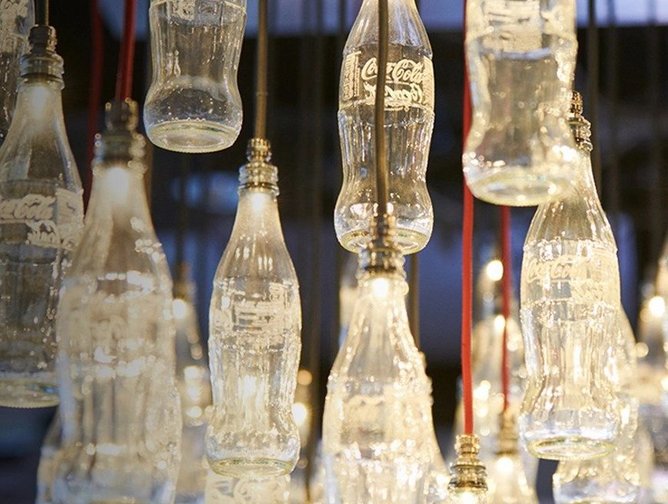 Coca-Cola